All-Star Roof Systems is providing their The Woodlands TX metal roof installation for those in need of a new roof, a replacement, add on to your existing shingle roof, or make the switch. For over fifty years, we have served Houston as their local and leading metal roof contractors for residential and commercial buildings. All the Greater Houston area is privy to our services, including The Woodlands TX, Spring, Sugar Land, Katy, Cypress, and Tomball. In addition, we work with everything from aluminum to steel, standing seams, and even asphalt shingle and composition roofs.
A Little About All-Star
We can tell you with confidence to contact Classic Metal Roof Systems. They are our largest provider of roofing material. Ask them who they recommend installing their product.
In 2014, Classic's parent company, Isaiah Industries, made us their certified and exclusive independent dealer and installer of their Country Manor shake aluminum roofing. They gave us a distinction award in 2017 for our exceptional customer service, garnering us national recognition.
Our roofing team has certifications through CertainTeed ShingleMaster. Because they went through an SM Credential Course, they are now Master Shingle Applicators. As such, they can get you a SureStart PLUS warranty if you bought an Integrity Roof System.
Working with integrity is a priority with our roofing contractors. They are the best you can find in the business, with the right credentials and providing you with superb customer service.
Why Metal Roofs?
More and more people are discovering the numerous benefits of metal roofs over traditional shingles. It is one of the fastest-growing home improvement trends out there.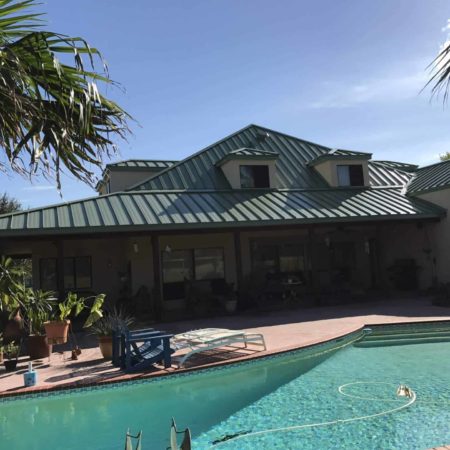 Beauty
When choosing a metal roof, you have far more choice and variety when selecting the style you want. Most homeowners' associations approve of them. From there, you get to personalize your home. We have an extended color chart for you and many styles. You can have a roof that is retro and rustic or utilitarian and industrial. It is up to you.
Durability
Perhaps the most significant draw to metal roofing is its long life. In Houston, you can find metal roofs installed by us that are over forty years old. This lasting quality is practically unheard of in the industry. Besides, their low weight in comparison to asphalt or composition puts less stress on your home, extending its lifetime too.
Plus, metal roofs are wind, hail, and fire-resistant. When living in Houston or The Woodlands TX, this can be a must when hurricane season rolls around. Our roofs have a PVDF powder coating that protects them from chalk and fading. We also provide 30-year warranties for fade and chalk.
Many may have come to a few wrong conclusions about metal roofs, though. For example, they do not attract lightning, and studies show they are no more likely than your traditional roof. Also, their blocking of cell coverage is negligible. You would only need to worry about this if you were already having problems. We have never had this complaint from a customer.
Green
Aluminum and steel roofs are far better for the environment too. As opposed to asphalt shingle and composition roofs, they virtually have no outgassing or decomposition. Those, on the other hand, deteriorating fast, emit hydrocarbons, and are petroleum oil-based.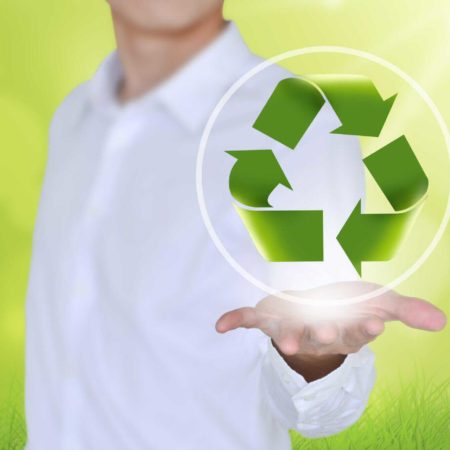 All-Star's roofing consists of 95% recycled materials. Plus, it is 100% recyclable itself. Metal roofing's indefinite lifetimes prevents landfill, disposal, waste, and the costs that come with. Metal materials have extremely low embodied energies. In fact, aluminum has one of the lowest embodied energies and carbon footprints in material science.
Economical
All these aspects of how aluminum and steel's durability benefits the environment also apply to your wallet. You do not have to deal with the replacement and roof repair costs that come with traditional roofing. While they may be cheaper in the short term, you need to replace them two to four times more. In contrast, there are minimal costs after a metal roof installation. Plus, 60% of your roof's price will go towards the value of your house, becoming a part of an investment.
The energy efficiency metal has over asphalt comes into play for the economical and environmental as well. Estimates claim metal roofs reduce costs by 20%. The roof's Kynar 500 or Hylar 500 hi-R coating reflects the radiance of the sun, making the attic cooler by 34% and lowering the strain put on your AC. With Houston's summers in mind, these advantages can really go the extra mile.
Although the standard roofing overlaps with short-lived sealants, aluminum uses thick, interlocking seams for optimum weather coverage. For any roofing environment resistance is critical, and our aluminum makes this easy.
We offer several outstanding aluminum roofing solutions: our Country Manor shake aluminum, Rustic Aluminum Shingles, and Oxford Aluminum Shingles. The Country Manor shingles give you the look of real wood, plus all the benefits of metal's durability without the need for treatment with expensive chemicals. Rustic Aluminum Shingles can provide the longevity of aluminum with a homely beauty. But our Oxford Shingles are our most reliable and optimized option and come in a variety of colors, styles, and lasting protection.
Make sure to check out the other types of roofing we install: our steel, standing seam metal roofing, and asphalt and composite shingles.
The Woodlands TX Metal Roof Installation
All-Star Roof Systems have an A+ Rating from the Better Business Bureau, and our largest provider, Classic Roof Systems, named us their Preferred Contractor. They guarantee that you are receiving the best quality roof and in best in customer service in roofing companies. Ron Chappelow, our founder, built All-Star in 1965, and, ever since and for fifty years, we have served as The Woodlands premier metal roof provider.
We have always specialized in metal roofs since our founding, provided everything from steel standing seam roof, r-panel, aluminum shake, and thermoplastic olefin systems. With fifty years of experience, we have installed our roofing on family homes, retail stores, restaurants, commercial buildings, apartment complexes, churches, and more. Our work and loyalty in the Houston area shows that we take our time to make sure we satisfy our customers.
All-Star is in Tomball, TX, but we serve all the Greater Houston area. So, if you need The Woodlands TX metal roof installation, then call us at (281) 987-9000 or email us at info@allstarroofsystems.com.
The Woodlands Fun Facts
Woodlands High School is the largest high school in the state and the top in the country.
There are almost 150 parks in the Woodlands area.
We are home to Cynthia Woods Mitchell Pavilion.
Our nickname is "The Invisible City."
For more info on The Woodlands, check out https://www.thewoodlandstownship-tx.gov/