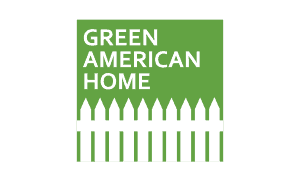 Every day, homeowners purchase composition shingle roofs with warranties for 40 0r 50 years or even a lifetime. Unfortunately, composition roofs rarely last that long. In fact, the average life expectancy is well under 20 years in most parts of North America. Furthermore, composite roofing methods are not getting any better.
Basically, a warranty is an agreement between the customer and the issuer. This agreement states that if the product or service turns out to be defective or improper, then the buyer can get a replacement or compensation. Warranties are written by most manufacturers to ensure some assurance that the buyer will be taken care of after the service or sale. When it comes to roofing warranties, the installation and products include warranties.
However, many companies try to skim on the warranty or use confusing wording to cover themselves. For example, some "lifetime" warranties actually begin after a couple of years. Also, many warranties out there only cover "manufacturer's defects." That means that if you can't prove that the product came defected, then you don't have a warranty claim.
How We Make a Difference in Roofing Warranty
Rain, snow, sun, heavy wind, and hail can do a number on roofing materials. That's why we look for a roofing material that can stand up to the abuse of severe weather. Oils evaporate, granules wear off, tiles crack, and plastic warps and discolors. However, metal roofing has stood the test of time more so than any other material.
That's why our manufacturers, Green American Home, offers an incredible warranty for our clients. Their warranty is non-pro-rated for the original purchaser and all future owners for 40 years. It covers the things that could go wrong with a metal roof. This includes issues such as the failure of the coating. It even covers fade and chalk, as well as winds up to 120-mph. The warranty also covers damage from hail that leads to perforation or leaks. Also, it covers materials and labor if roof repair or replacement is necessary. We don't just drop a new product off in your driveway; we install it.
At your request, we can email you a copy of the warranty. Once the job is done, we'll handle your warranty from thereon. It should note that this warranty doesn't cover damage of any kind resulting from improper installation. That's why it's so essential that you get a copy of the warranty from us before we begin the installation.