Thermoplastic polyolefin (TPO) is the fastest-growing segment in the commercial roofing industry. To take advantage of this recent popularity, a growing number of companies have begun offering TPO single-ply membranes. Unfortunately, not all TPO roofing is created equally. Your building deserves a TPO roofing system provided by the manufacturer that has been at the forefront of TPO research, development, and technology since the inception of the TPO roofing membrane.
With the many options that exist, All-Star Roof Systems can guide you with professional, local expertise to help make the most informed and beneficial decision to improve your home or commercial roofing project. We're a BBB A+ rated company. There are a lot of roofing companies in Houston but All-Star Roof Systems is the premier roofing company.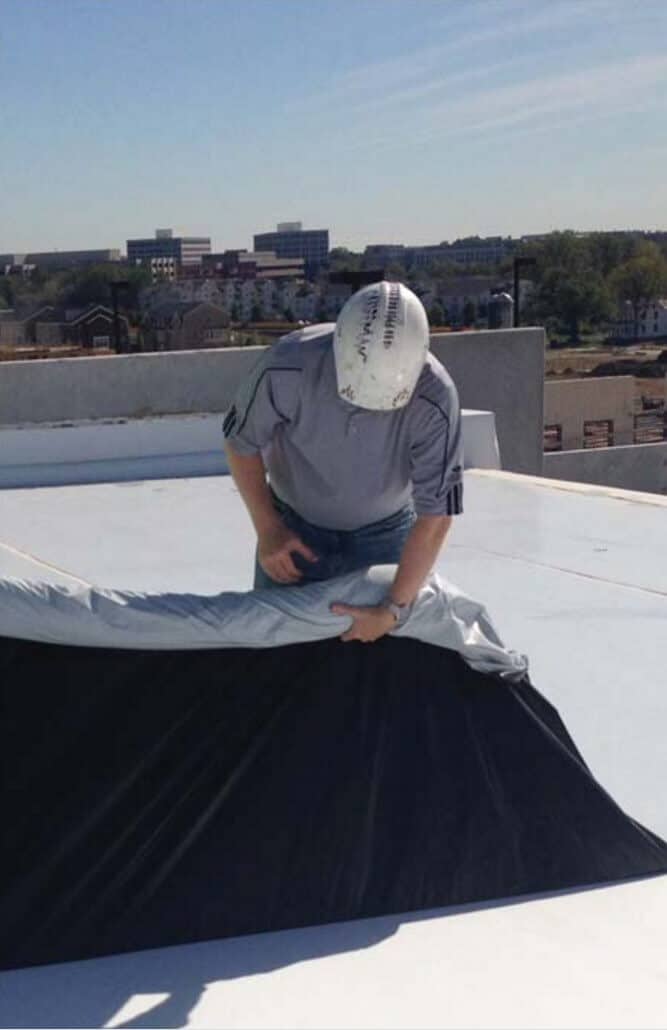 All-Star Roof Systems offers TPO Membrane Roofing by Versico Roofing Systems.
As the industry leader in TPO membrane production and sales, Versico prides itself on a tradition of continuous innovation. With the introduction of VersiWeld TPO membrane with APEELProtective Film, Versico continues to shape the evolution of the commercial roofing industry through the development of world-class products.
Versico's patented APEEL Protective Film guards the surface of the TPO membrane against scuffs and dirt accumulation during installation, eliminating the need to clean the roof once the project is complete. Durable and easy to remove, APEEL Protective Film helps save time and labor, improves aesthetics, and increases customer satisfaction. VersiWeld TPO membrane with APEEL Protective Film is ideal for re-roofing, re-cover, and new construction projects.