All-Star Roof Systems, Inc. offers lifetime Aluminum Roofing solutions. Aluminum is a highly valuable roofing material for many reasons; it has an appealing look that will last for many years with very little maintenance. It is strong and durable enough to protect a home from harsh wind, rain, and snow but lightweight enough to make installation easy. Aluminum roofing does not warp, crack or burn, and unlike steel, it is corrosion-resistant. These roofing products are also highly efficient. They help conserve energy and saving homeowners on their cooling costs throughout the year. Homeowners who have already switched to a new aluminum roof have managed to save up to 20% on their overall heating and cooling costs. Plus, our partners manufacture aluminum roofing materials from recycled material and are fully recyclable.
Exclusive Houston Dealer for Country Manor Shake Aluminum Roofing
Classic Metal Roofing Systems has backed All-Star Roof Systems, Inc. as an authorized dealer of the Country Manor Shake Aluminum Roofing. In fact, All-Star Roof Systems is the only authorized dealer for this product in the Houston area. Country Manor Shake is our most popular aluminum roofing product. It gives homeowners the looks of real wood shakes or slate, without the problems traditionally associated with them. In contrast, ordinary roofing tiles rely on overlapping and short-lived sealants for their weather resistance. Our Aluminum roofs lock together on all sides to form a weather-tight seal on your home for unbeatable wind resistance and protection. It has been approved by building codes in some of the toughest coastal areas and tested to withstand 110 mph wind-driven rain. Providing lifelong beauty and security, this will be the last roof your home ever needs. Aluminum roofing is gaining momentum every day.
Warranty Information
As wise consumers, we learn to investigate the warranties on items that we buy. We look at the length of the warranty, what it covers, and what it doesn't cover. Yet, despite all of these warranties, we have primarily become a disposable society. When the television breaks, it is easier to replace it with a new one than fix the old – we do that with so many things! We don't expect anything to last for more than a few years, let alone a lifetime. The same is true in how we roof our homes.
The asphalt shingles and other conventional materials used in the United States begin to fail the moment they contact other elements. As a result, granule loss and inexpensive "filler" materials ensure homeowners a temporary roof in need of replacing within 12 to 20 years. While conventional roofing materials carry long-term warranties, consumers find that the warranties are heavily pro-rated. When their roof does need to be replaced, there is minimal or no coverage available to them.
Click Here for Warranty Details
Interested in a Classic Metal Roof? Visit below and find out why their warranty is the best in the roofing industry!
If you have recently had a Classic Metal Roof installed, visit below to register your warranty.
We encourage you to contact Classic Metal Roofing Systems and ask them who they recommend installing their aluminum roofing products. In this video by Todd Miller, President, he discusses their state-of-the-art manufacturing center, quality products, and choosing the right roofing installer.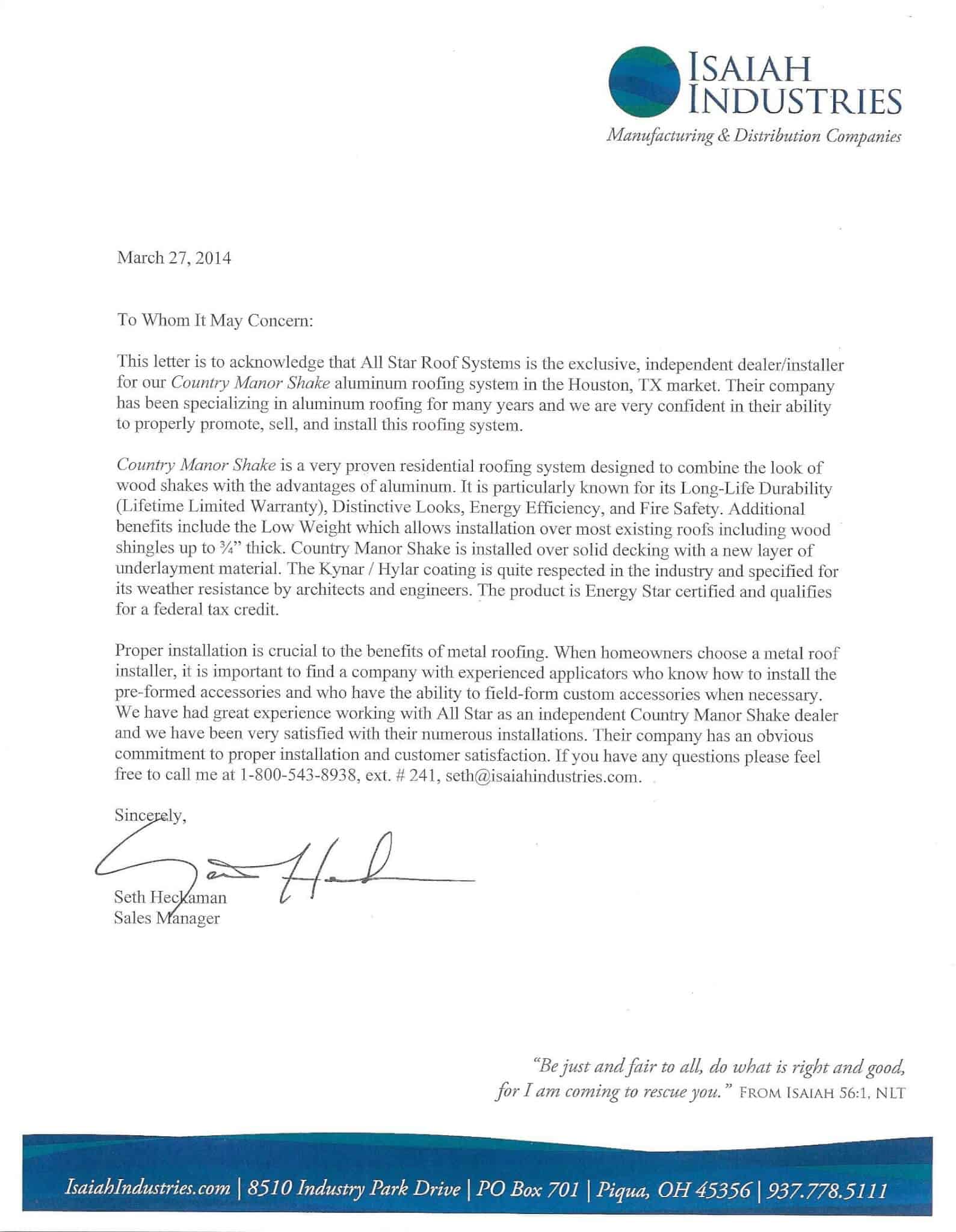 Exclusive Dealer/Installer
Isaiah Industries, the parent company of Classic Metal Roof Systems, has named All-Star Roof Systems as the exclusive independent dealer/installer for Country Manor Aluminum Shake Roofing in Houston.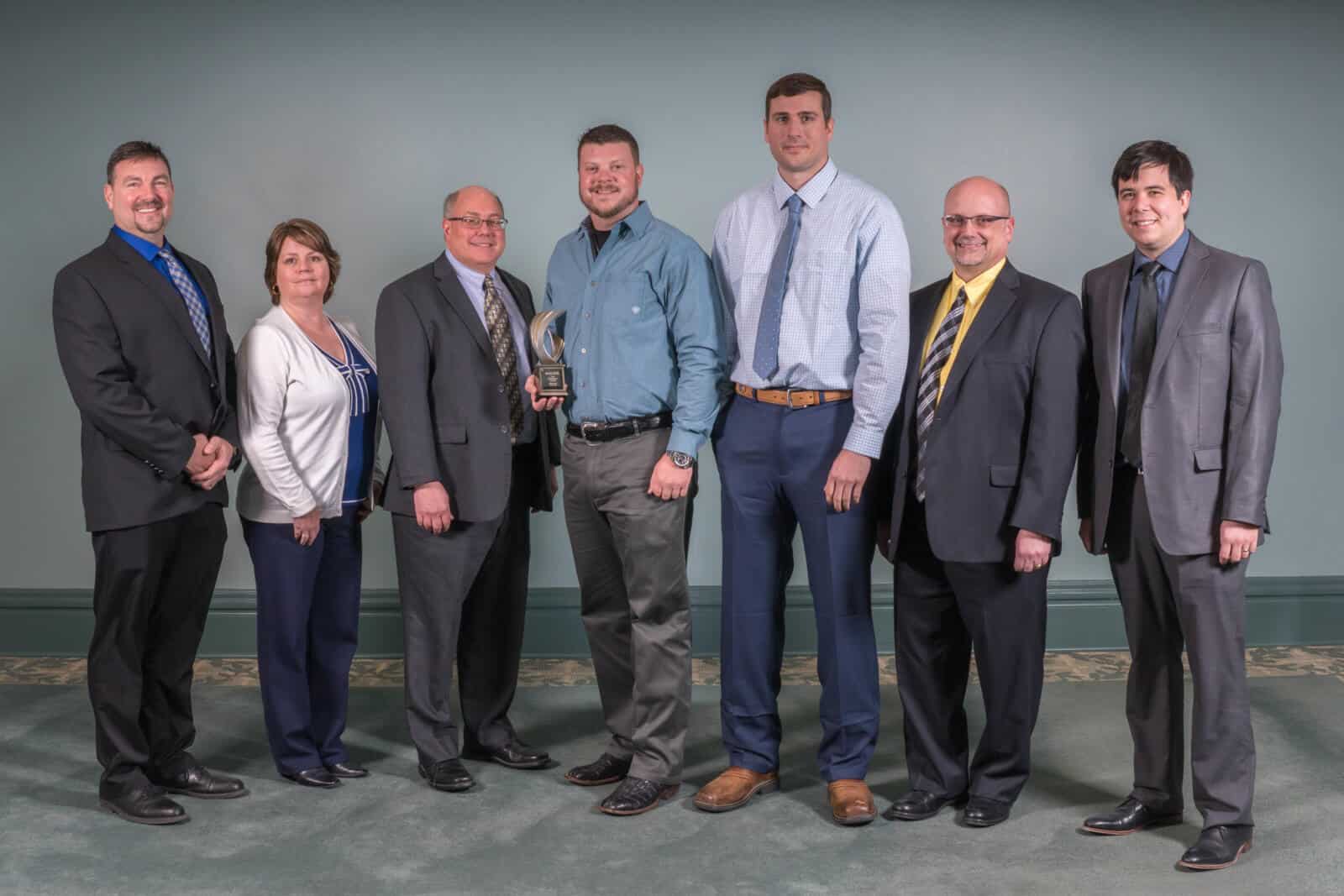 All-Star Roof Systems Garners National Recognition
Classic Metal Roof Systems honors All-Star Roof Systems with the 2016 Distinction Award.