If you're not sure you like the look of metal roofing, you haven't experienced the wide array of styles, colors, and choices available today. Why not get the look of traditional shingles with the Centura Slate Steel Shingle available from our team of experienced professionals at All-Star Roof Systems?
This beautiful roofing is made in America and designed to fit in with the look of your home while enhancing the integrity and weather-hardiness of your house for decades to come.
Get To Know The Centura Slate Steel Shingle
A great warranty and increased energy efficiency are just two of the many benefits of stylish Centura Slate Steel Shingles from All-Star Roof Systems, serving Houston, The Woodlands, Cypress, Tomball, Spring, Katy, Sugar Land and the surrounding areas of Houston.
While composition, wood and asphalt shingles start breaking down as soon as they're exposed to the elements, this shingle-style metal roofing will last for years. Amazingly, this product is lighter than asphalt shingles yet provides dramatically increased durability.
Colors Choices Right For Your Neighborhood
Centura Slate Steel Shingles from All-Star Roof Systems come in a wide range of colors. And because they're coated with a unique paint system, you get lifetime beauty that resists chipping, fading and wear. Choose from one of these colors designed for neighborhood requirements and home styles of all sorts.
A Transferable Lifetime Limited Warranty
The Lifetime Limited Warranty that comes with your Centura Slate Steel Shingles is transferable to future homeowners and spans up to 40 years. Your roofing is also guaranteed against fading and chalking for 30 years, meaning the color you choose is the color you get for three decades or more. There's no maintenance and amazing peace of mind.
If it's time to step up to metal roofing, it's time to contact All Star Roof Systems, a smart choice for Houston area homeowners. Contacting us means you don't just get the best products — like this one — but you also get proper underlayment and proper installation to ensure that you get maximum life from your roofing products.
Why take chances with other companies? Why not choose a company built on a 50-year history in the business. For metal roofing that matches your home's styling and fits into your neighborhood, it's Centura Slate Steel Shingles. And for installation that gets the job done right so you're always covered, it's All-Star Roof Systems. Contact us today for a free quote. You'll be glad you did when the rain and the winds come.
Centura Slate Steel Shingle Roofing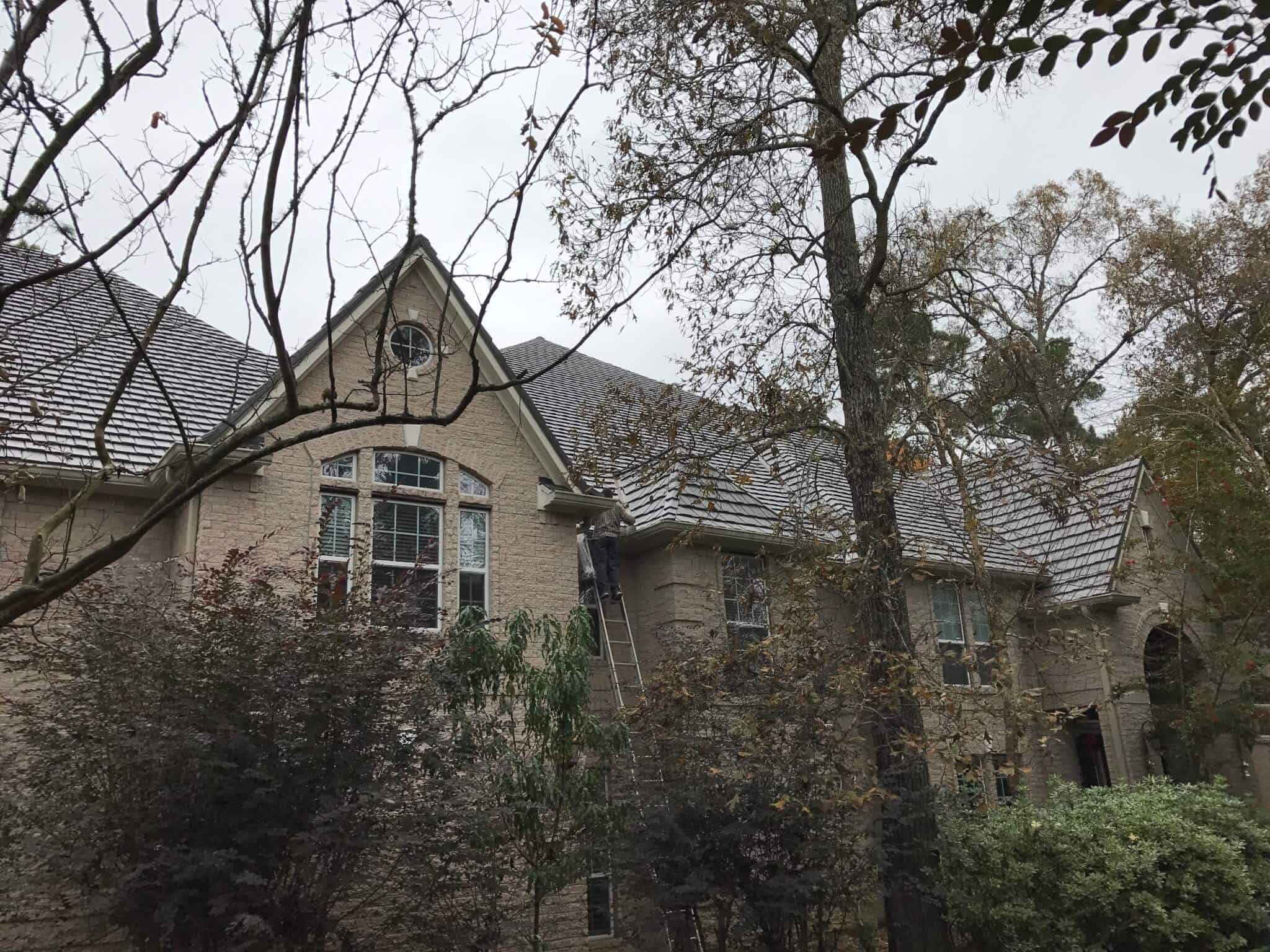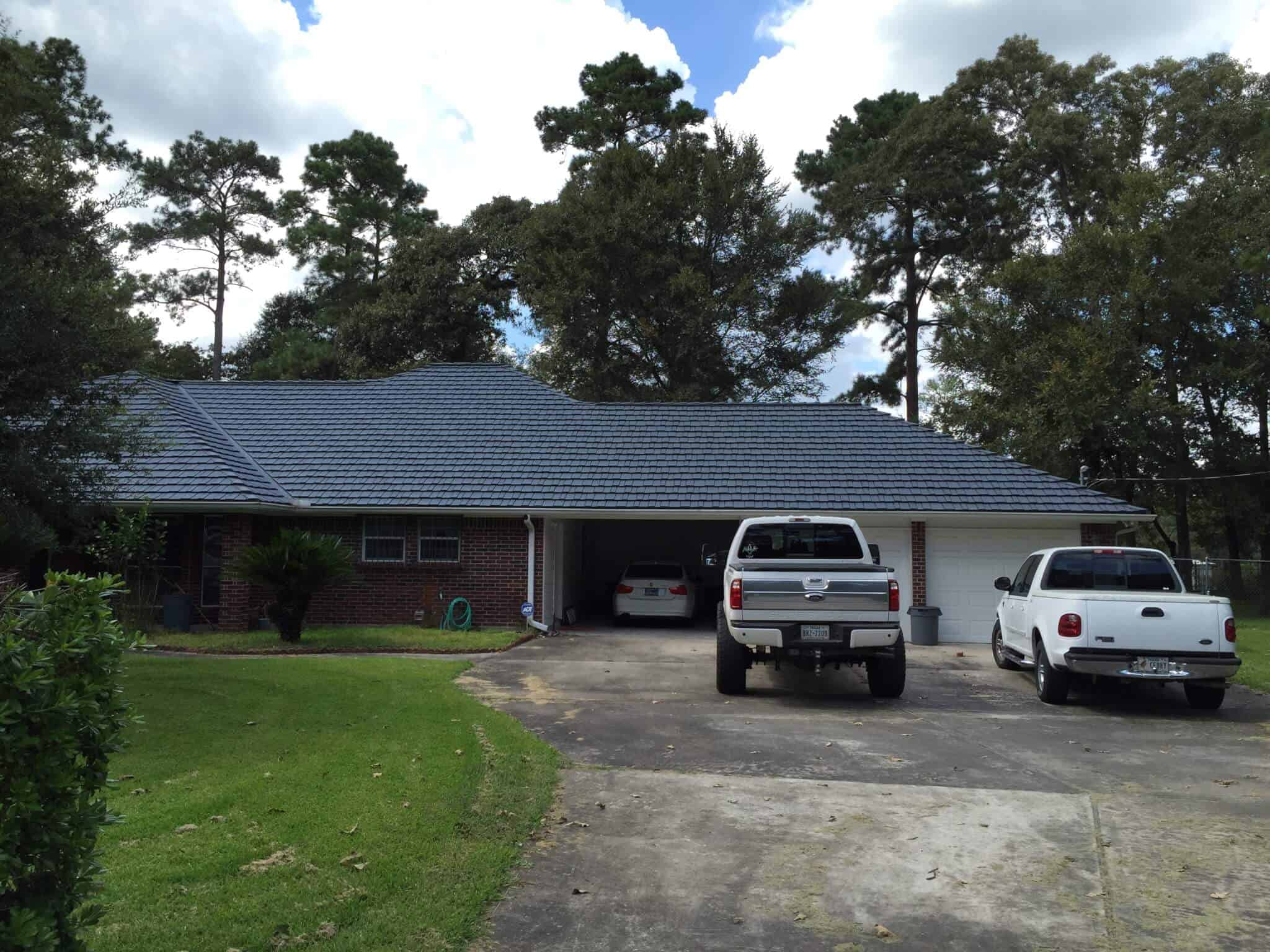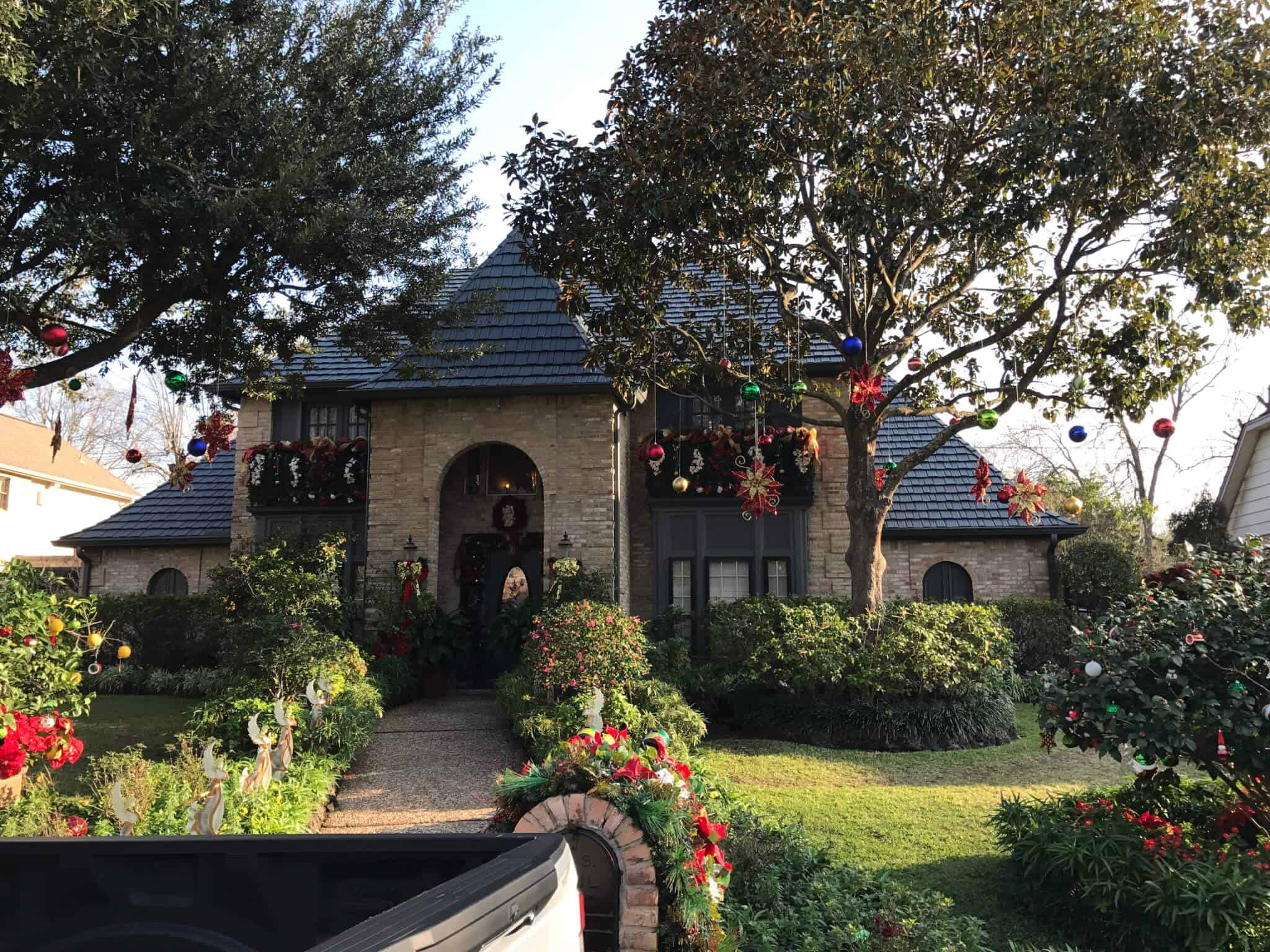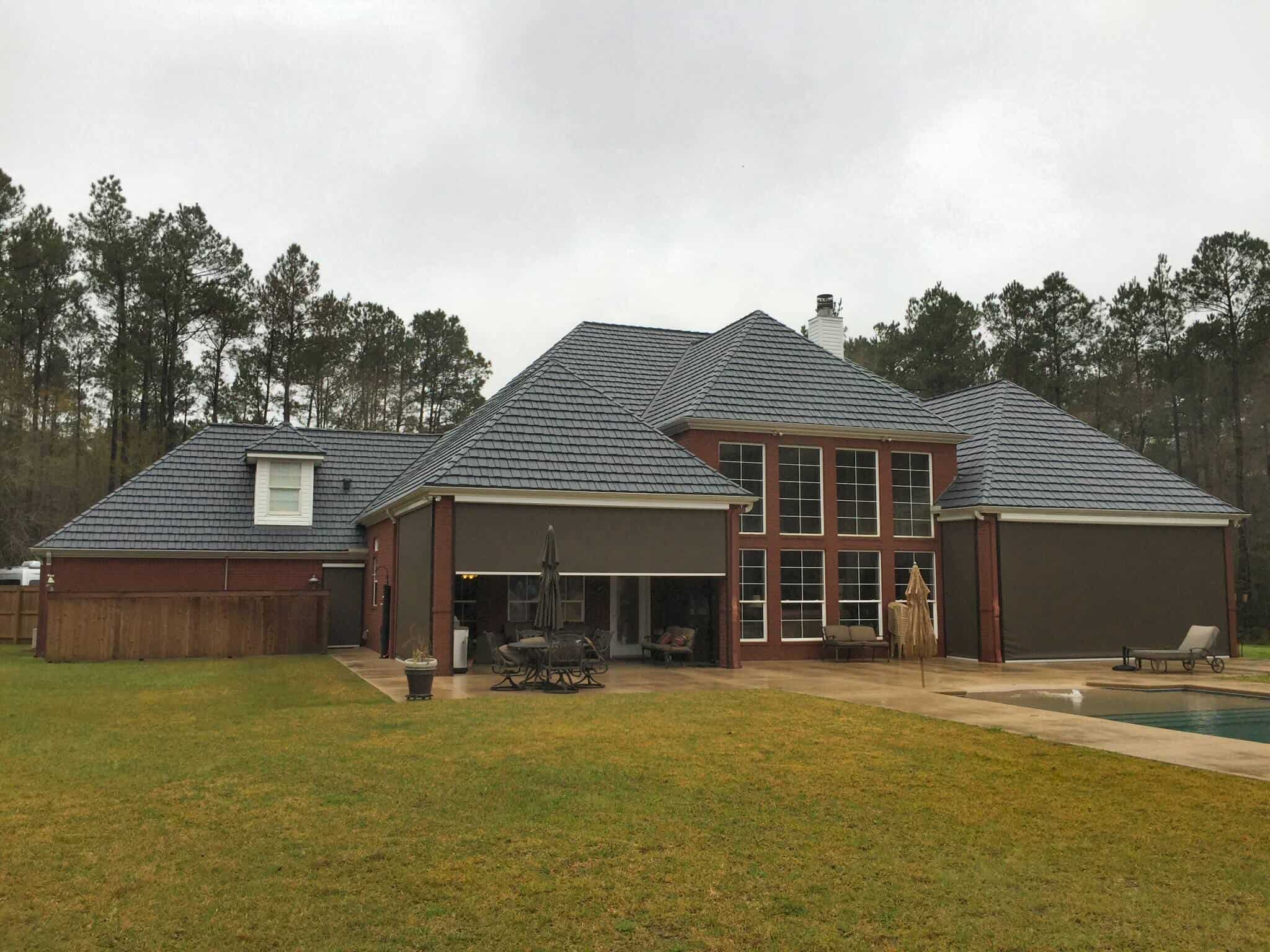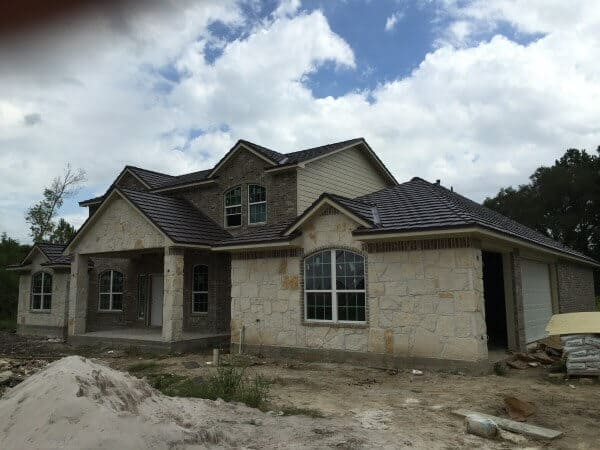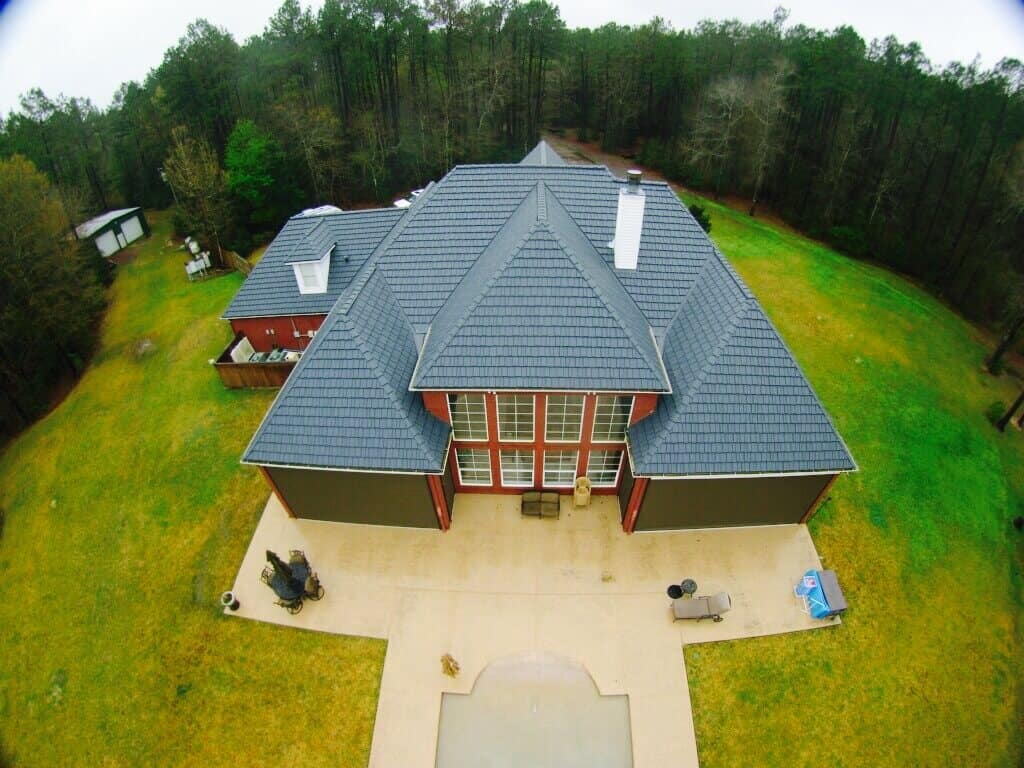 Green American Home provides us with a quality product that maximizes energy-efficiency and a warranty that lasts as long as you need it. Other materials, such as wood, asphalt, and composition, wear and tear very early on in their lifecycle. Even worse, this wear may result in black streaks, missing granules, moss, and curling corners. These conditions take away from the home's overall value.
With the colors, designs, and unique paint system, you can protect and preserve your home's beauty. These steel shingles are lighter than even the lightest asphalt shingles. However, they retain the strength of steel. Steel roofing is one of the most excellent choices for any home. So no matter what roof you have, make sure it's Centura Steel Shingles.
Benefits of Rustic Aluminum Shingles
Energy Efficient Solutions
Lifetime Warranty
100% Made in America
Temporary roofing materials act like sponges and soak up the intense summer sun into the attic and living space of your home. That heat breaks down the roof, overworks air conditioners, and drives up energy bills. Our unique paint system reflects that intense energy, keeping living spaces cooler, air conditioners more efficient, and energy bills low. Homeowners save money and energy with Centura.
Unlike temporary roofing warranties, the Centura Steel Shingle Lifetime Limited warranty is transferable to subsequent homeowners for up to 40 years from installation. Also included is a 30 year fade and chalk warranty, ensuring great color, giving you freedom from maintenance and peace of mind for the future. Now that's a superior warranty!
Every component of a Centura Steel Shingle roof – top quality steel, paint, coatings, and accessories – is manufactured in the United States. Centura Steel Shingles protect your home with beauty and style while keeping America's economy working strong!