Standing Seam Metal Roofing Benefits
Benefits include beautiful style, fire resistance, energy efficiency, and a proven performance expectation of 50+ years.
It is a fact that residential standing seam metal roofing is one of the fastest growing segments of home improvement. The reason is clear. The benefits offered by today's standing seam metal roofs allow homeowners to upgrade their homes with products of lasting value. While composition roofs quickly diminish in value as they age, standing seam metal roofs provide the following long-lasting benefits:
Beautiful styles to match any home or neighborhood and approved by most homeowners associations
Proven lifetime performance expectation of 50+ years
Energy efficiency achieved by keeping homes cooler (think about Texas summers)
Interlocking panels for maximum wind resistance
Low weight to help preserve structural integrity and life
Highly fire resistant
Standing Seam Systems by McElroy Metal
Standing seam systems are used for a wide range of applications and projects. These systems feature interlocking seams that connect panels, giving the roof a distinct, and attractive, appearance. Furthermore, standing seam systems are manufactured from high-end steel or aluminum offering years of low-maintenance service life. Our standing seam systems include:
138T & 238T – These are symmetrical standing seam systems that are ideal for new or retrofit applications. McElroy Metal offers patented 138T and 238T recover systems that are designed to retrofit over existing metal or shingle roofs.
Instaloc – Offers a snap-together standing seam system that can be used with solid decking. It features a low-profile seam that makes Instaloc a wonderful choice for light commercial and residential applications.
MasterLok-90/MasterLok-FS – Trapezoidal systems designed for simple sloped roofs without dormers, hips or valleys.
Maxima – These vertical leg standing seam systems are available in a wide variety of options that enable customers to select a Maxima panel to match individual style and performance needs.
Medallion I/Medallion II – feature separate batten caps that are installed over adjoining roofing panels.
Medallion-Lok – Boasts a narrow, 1.75″-tall standing seam, giving the seam a clean, modern look and feel.
Meridian – Requires no clips and features a snap-together standing seam roof panel that is simple to install.
Mirage/Mirage II – Are concealed fastener roofing panels and are commonly used in the mini-storage industry.
McElroy Metal standing seam systems are durable and weathertight, making them ideal for most any application.
Retrofit Systems by McElroy Metal
McElroy Metal is the industry leader when it comes to retrofit standing seam systems. McElroy's retrofit offerings include flat-to-steep slope, Metal-over-Metal and Metal-over-Shingle solutions. We'll ensure you can find a cost-effective and viable metal retrofit system to fit individual needs. Our retrofit system offerings include:
138T Shingle Recover – Can be installed directly over existing shingles and delivers energy-saving Above Sheathing Ventilation (ASV), making the system a terrific choice for both commercial and residential projects. 
238T Metal-Over-Metal Recover – These feature a symmetrical 238T standing seam panel and are proven to last two to four times longer than single-ply recover.
Low Slope to Steep Slope – We offer retrofit assemblies that are easy to erect and are a great way to convert worn out flat roofs into functional and highly attractive steep slope roofs.
Our standing seam retrofit systems offer customers and building owners viable and cost effective solutions for worn out existing roofs. All Star Roof Systems's experienced technical staff is available to help customize retrofit solutions, so give us a call. We are always happy to help develop creative and functional solutions with metal!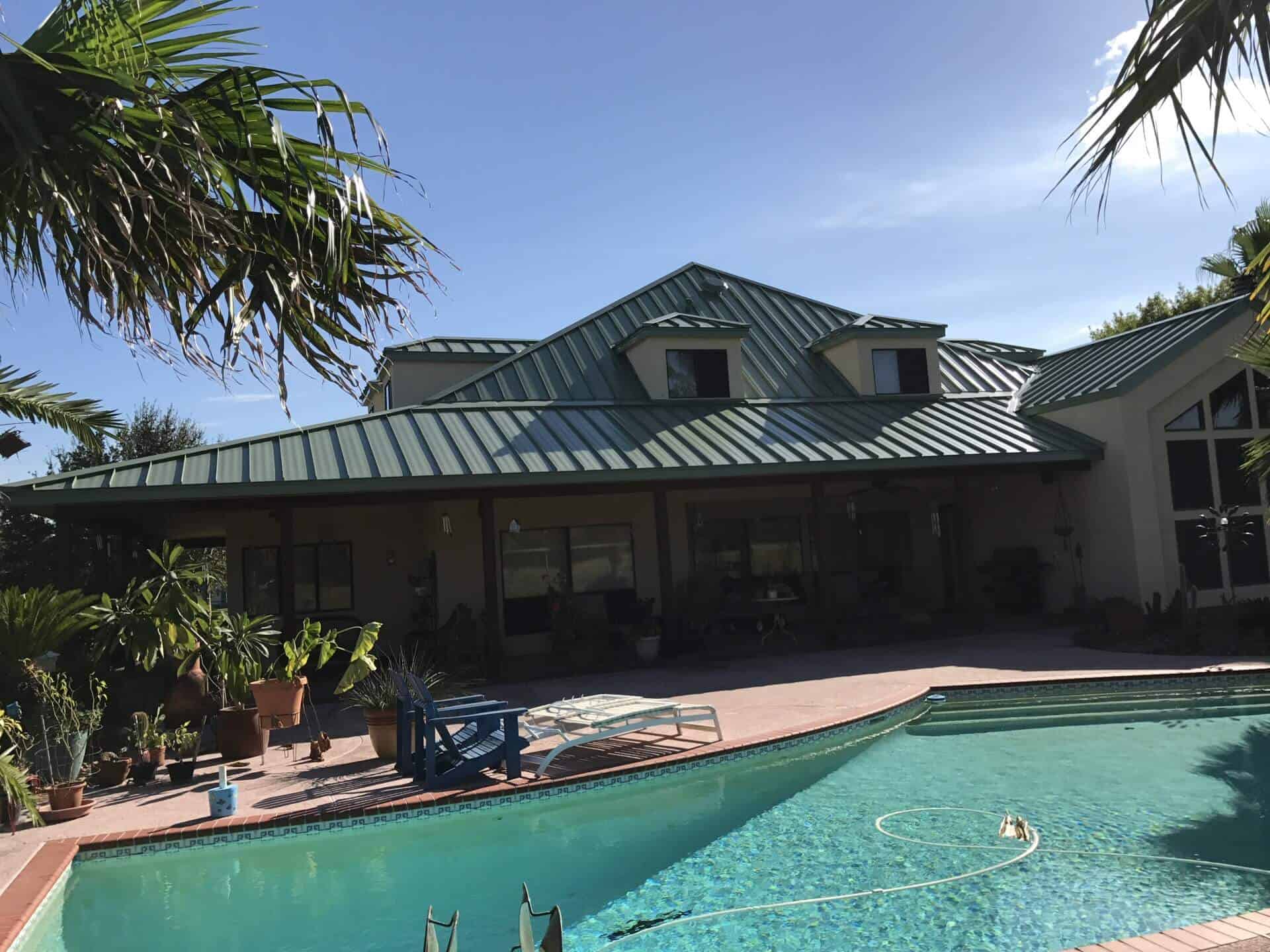 Would You Like to Learn More?
If you would like to learn more or to discuss your project just give us a shout to get started. There is no obligation.