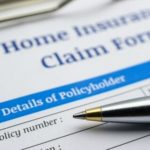 You should take needed roof repair or hail damage severely. The roof is an essential part of your house. It's the gateway to far greater damage claims once it's damaged. In more than 90 percent of hail or high-wind claims, there is a payout relative to the roof cover, according to the Insurance Institute for Business and Home Safety. Insurance companies review roofing claims very carefully, and they expect you to provide proper documentation and other information in order to process your claim.
Check for Damage Immediately After a Storm
Insurance-related storm damage is an occurrence that many Texas homeowners are familiar with. A primary reason for filing a hail claim on your home is the manufacturers and installers warranty could be voided. Hail can prematurely age a shingle roof by bruising it after impact. Once a shingle takes damage, it sheds the granules within the impact point. These granules are the first layer of defense against the elements. After granule loss occurs, the mat becomes exposed and begins to break down/prematurely age. On a metal roof (many of which have 40 yr – lifetime finish warranties), hail damage can compromise the finish integrity and cause the roof to age prematurely. Whenever you experience a hail or wind storm in the Houston area, it's prudent to have an inspection. All-Star Roof Systems is an expert and local roofing company ready to help.