Family Owned & Operated Since 1969
The Premier Metal Roofing Woodlands Contractor
for
Metal Roofing
Aluminum Shake Roofing
Standing Seam Metal Roofing
The first choice in the Woodlands for Metal Roofing, Aluminum Shake Roofing and Standing Seam Metal Roofing, All Star Roof Systems, Inc. has been the Woodlands' premier metal roofing contractor for almost 50 years. All Star Roof Systems is best known for installation of high quality aluminum shake roofing and standing seam metal roofing. We are an A+ accredited member of the Better Business Bureau, with an outstanding record of zero complaints. Our sales staff has extensive experience in dealing with all insurance companies, and all of our roof installers are certified with a minimum of 20 years experience.
In addition to being the best at Aluminum Shake Roofing the Woodlands and Standing Seam Metal Roofing the Woodlands, All Star Roof Systems, Inc. is a leader in other types of roofing including composition roofing and TPO roofing. We are endorsed as the roofing contractor of choice in the Woodlands by Todd Miller, President of Classic Metal Roofing Systems. We know the right products and have the experience and expertise to handle your project better than any of the other Woodlands roofing contractors.
If you would like to read some of the reviews and testimonials some of our clients have sent us, please take a moment to see our testimonials page. We also encourage you to take a few minutes to browse our roofing galleries and see examples of our work in the area. We have a gallery for metal shake and shingle homes, a gallery for standing seam projects and a gallery for composition roof homes. We are also pleased to present Metal Roofing 101 by Todd Miller, President Classic Metal Roofing Systems. In these videos, Todd shares valuable information and experience about metal roofing systems. If you would like a free roof estimate or if you have any questions, please contact us.
Why Choose Metal Roofing?
Metal roofs are used on many kinds of buildings such as apartment complexes, fire stations, churches and your neighborhood three-bedroom home. Metal roofs provide beauty, energy savings, and lifetime protection for your home. Residential metal roofs are available in a wide variety of colors to complement any style home or building. Available in many colors, All Star Roof Systems provides traditional standing seam steel roofing metal roofing as well as aluminum or steel shake and shingle manufactured to resemble wood shake, slate, or shingles.
Let All Star Roof Systems share some insight into metal roof cost. We can show you that while metal roofing cost more than composite roofing to install, it is actually much less expensive over the life of you home and can save you a lot of money in the long run. While your neighbors may re-roof their home many times, a high-quality metal roof will likely be the last roof you'll ever need.
By choosing a metal roof, you'll both save money and benefit the environment. Conventional asphalt composition roofing products contribute an estimated 20 billion pounds of waste to landfills in the USA annually. This can be avoided when you go with a metal roof since metal roofs can often be installed over an existing roof. This saves cost and avoids the environmental impact of disposal. One of the best benefits is that all metal roofs are made from 30-60% recycled material.
Many residential metal roofs now utilize reflective coatings technology which provides for home energy efficiency and lower utility bills.
Metal roofs are resistant to cracking, shrinking and erosion. Metal roofing systems can also withstand extreme weather conditions and wildfires better than any other roofing material.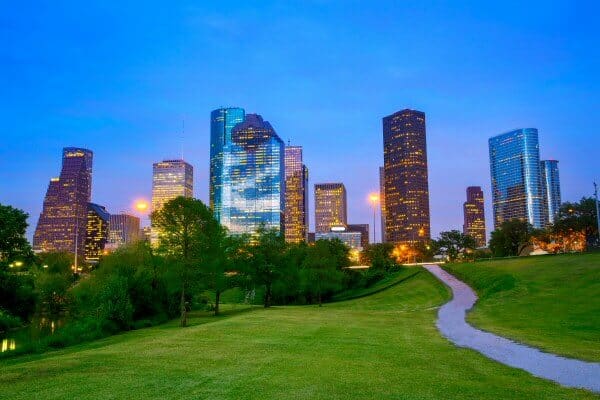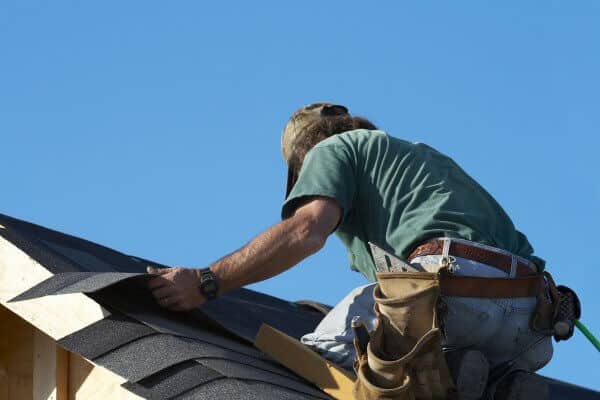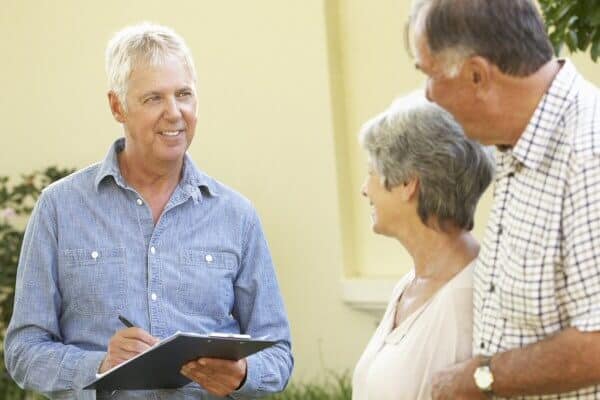 Metal Roofing Woodlands Systems
Aluminum Shake Roofing
Standing Seam Metal Roofing
Composition Roofing – TPO Roofing
We are proud of our work as one of the leading commercial and residential metal roofing contractors in the Woodlands. Serving the Woodlands area, our commitment is simple: setting new standards of quality, integrity, customer service, expertise and value. We specialize in Aluminum Roofing the Woodlands and Standing Seam Metal Roofing the Woodlands.
We provide Turnkey Roofing Solutions to custom home builders using the highest quality materials available in the industry at a competitive price. Our metal roof installation crews have extensive experience in new construction roofing and decking. We work directly with custom home builders, homeowners and contractors for single construction projects and have the capabilities to manage the requirements for developers building multiple properties.
Let our experienced and certified Woodlands metal roofing contractors come out and inspect your roof free of charge. It is always a good time to have your roof and gutters inspected. The sun along with rain, hail and strong winds can loosen shingles and expose your roof. All Star Roof Systems is the Texas metal roofing company that will get the job done right.
This is the best company in Houston for Aluminum Roofing and Standing Seal Metal Roofing. I am very pleased with the company and their work. The staff is expert at what they do. They are helpful, friendly and thorough. They are the exclusive installer in Houston for Classic Metal Roofing Systems Aluminum Country Manor Shake which was my choice.
Great company! All Star Roof Systems installed a beautiful aluminum roof on my home in 2015. I love it! I have not had a single problem with it. They were fast and efficient and did a great job of keeping my yard clean. The crew was very polite and professional. I would not want anyone else touching my roof after the job they did. I highly recommend this company. I now have not only a beautiful roof but one that will last a lifetime!
I wanted to let you know how pleased Rob and I are with our new roof and All Star Roof Systems! I work for Classic Products so naturally we chose an aluminum shingle – our Great American Shake in Caramel.
Our crew leader was Mike – he and his guys did an excellent job. They were always here when they said they would be and kept us informed as the job progressed. They did a good job of keeping the site cleaned up. We appreciated their attention to detail and their desire to make the roof look as good as possible by doing some wood repairs and other aesthetic corrections to our roof and fascia.
As an employee of Classic, I know the importance of the installation procedures for the metal roofing shingles and components. I have worked with you guys for years via Classic and felt privileged to have one of our top dealers do the work on our roof. We will gladly recommend your company to neighbors, friends and family.
Thanks again.
We are extremely pleased with the aluminum roof and All Star Roof Systems's installation. Our old roof, also installed by All Star, was damaged by Hurricane Ike. Ron worked with us and the insurance company to insure that we received our full insurance coverage. I am sure that without Ron's help, we would not have gotten full coverage. Ron's crew under Mike's supervision was professional and hard working. At the end of every day of the ,project, the construction "mess" was policed and made presentable until the next day. Best yet, we haven't had to call All Star back to fix any problems. Because of this roofing experience, we highly recommend All Star.
I really appreciate the metal roof and still pleased with it. The roof has reduced my AC bill by at least 30%.
During Hurricane Ike a large tree limb fell on our aluminum roof. My wife and I began looking on the internet. We like the country manor shake design by Classic Products, and their website recommended All Star Roof Systems. After all the work was complete, Ron inspected the job and made sure we were happy with the results. My wife and I were very pleased and extremely thankful we had found All Star Roofing. Their help through the trying time showed us that even though some contractors want to take advantage of people in tough times, there are people like All Star Roofing that care about the job they do and their reputation. Thanks so much,
All Star Roof Systems are your first and second estimates. Go no further. We have had the pleasure of dealing with them since 1981. We were never asked for one penny until each project was completed and we were completely satisfied. Do yourself a favor; get a treat instead of a treatment.
Our experience with All Star Roof Systems has been exceptional. The company has first rate employees and worked with us to restore things after Hurricane Ike to better than previous conditions, thus enhancing our asset. The experience was one of working with professionals who delivered all that was agreed upon.
Mr. Chappelow was very accommodating, courteous and efficient. He diligently and professionally worked with my insurance company after Hurricane Ike, leaving me with no worries. The roofers were very neat, polite, and nice to have around! I would definitely recommend All Star Roof Systems!
All Star Roof Systems did a great job. I'm so happy with the work. Looks good, professional job. Worth the money any day. Yours truly,
Ron Chappelow and his staff at All Star Roof Systems were wonderful to work with and our roof looks amazing and beautiful! All of the work was done to our satisfaction and on time. Our home now has that beautiful curb appeal.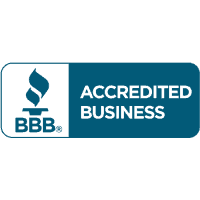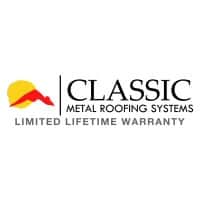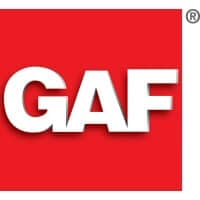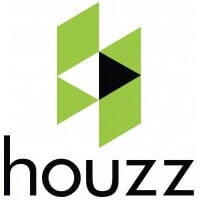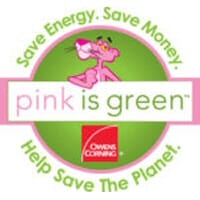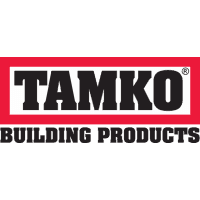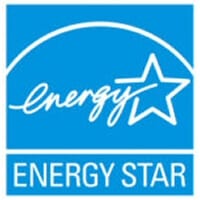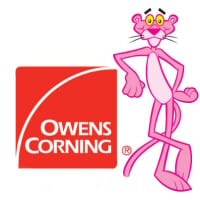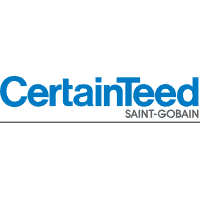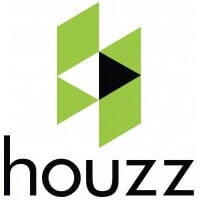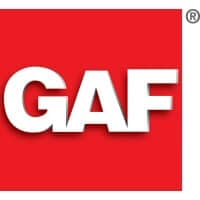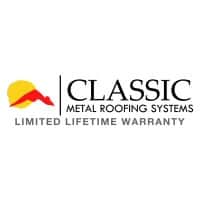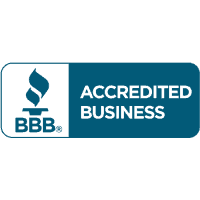 Would You Like to Learn More?
If you would like to learn more or to discuss your project just give us a shout to get started. There is no obligation.
All Star Roof Systems ////////
5425 FM 2920 Spring, Texas 77388
Phone (281) 987-9000
Fax (281) 350-0707