For your Houston TX metal roofing contractors near me, you should put your trust in All-Star Roof Systems. We have served the residents of Houston for over fifty years. Providing everything from aluminum shake to steel, standing seam, and even composition asphalt shingle, we have you covered. If you are looking for a new roof, roof repairs, a replacement, or to make the switch, our contractors are the best in the business.
A Little About All-Star
We encourage you to get in contact with Classic Metal Roofing Systems. Ask them who they think you should get to install their products.
Isaiah Industries, Classic's parent company, brought us national recognition when they gave us in distinction award for our exceptional customer service in 2016. Before that, in 2014, they made us the exclusive and certified installer of their product, Country Manor shake aluminum roofing.
All-Star's roofing contractors are certified through CertainTeed ShingleMaster. After going through an SM credential course, they can now call themselves Master Shingle Applicators and offer you a SureStart PLUS warranty on your Integrity Roof.
It is the integrity our roofing installers put into their work that gives our company the reputation it has. We do not need to speak boldly when we say they are the best Houston TX metal roofing contractors near me.
Why Metal Roofs?
More people realize the numerous advantages that metal roofing has over traditional roofs. Standing-seam roofs are one of the fastest-growing trends in home improvement.
Beauty
While asphalt composition roofs only have one option for them, metal roofs give you a large variety of choices. We have an extensive color chart and many styles for your pick. From an industrial and utilitarian look to a ranch or cape-style aesthetic, it is up to you.
Durability
By far, the most significant draw to metal roofs is their long lifetimes. There are roofs in Houston installed by our contractors that are over 40 years old, practically unheard of in the industry. In addition, the lower weight of metal roofs puts less stress on your home, extending its life.
Aluminum and steel roofs are wind, hail, and fire-resistant. And that wind resistance is essential in Houston's hurricane season to avoid storm damages. The PVDF powder coatings on our roofs protect you from chalk and fading, but we also offer 30-year warranties that insure you against them anyway.
Several misconceptions about metal roofs spread around. First of all, studies show that lightning does not strike them more often than their traditional counterparts. Noise from rain should also not be a problem. Your roof comes with insulation and noise reduction in between. Our roofs also have finishes that prevent rust and corrosion for as long as their lifespan. Cell signal blockage is not an issue either. We have never had a complaint with any of these.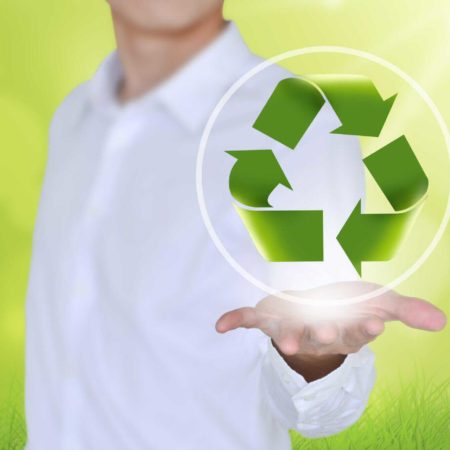 Environmentally Friendly
A metal roof is much greener than asphalt or composition. While asphalt deteriorates fast, emits hydrocarbons, and is petroleum oil-based, metal roofs have virtually no outgassing or decomposition.
All-Star's metal roofing comes from 95% recycled roofing materials and is 100% recyclable itself. Steel and aluminum's long lifespans mean less or no disposal, waste, or landfill costs too. Metal has small embodied energies and carbon footprints. Actually, aluminum has one of the lowest in material science.
Economically Efficient
The benefits metal roofing has for the environment also apply to your wallet. Because of its durability, you save on maintaining, repairing, and replacing your roof. Even though asphalt roofs are cheaper in the short term, you will end up replacing them two to four times as often. On top of this, 60% of your metal roof's initial price gets added to the value of your home.
Savings from metal's energy efficiencies add up too. Estimates claim that they reduce your bill by 20%. Our roofs' Kynar 500 hi-R coating reflects the sun's radiation, keeping your attic 34% cooler and putting less stress on your AC. This kind of shortcut can wind up a lifesaver in Houston TX's summers.
Our aluminum makes resistance to weather and the environment simple. They use strong, interlocking bands, as opposed to the short-lived sealants of traditional roofing.
All-Star offers three strong contenders for aluminum shake roofing. Classic's Country Manor looks like real wood but gets you out of the expensive costs of treating it in chemicals. Rustic Aluminum Shingles can give you a retro or vintage look to your home or business but along with the longevity of metal. And our Oxford Shingles are the most optimized and reliable product, coming in plenty of colors and styles and with lots of protection.
All-Star's roofing services offer several other products. We highly recommend our steel roofs if you want an extra durable roof. Standing seam is excellent for areas with extreme weather conditions, including hurricanes. For those that want to stay traditional, we still install composition asphalt tiles as well.
Houston TX Metal Roofing Contractors Near Me
The Better Business Bureau rated All-Star Roofing with an A+. And our largest provider, Classic Metal Roof Systems, made us their Preferred Contractor. Both are guaranteeing you that by hiring us will get you the highest quality product and best customer and roofing service. Our founder, Ron Chappelow, started the company in 1965. So for over 50 years, we have been Houston Texas' premier and leading metal roofing provider.
Ever since we began back in 1965, we specialized in installing metal roofs. But we provide whatever your needs are: aluminum to steel and standing seam, or composition and asphalt shingle roofs. We have had roofing projects on family homes, churches, restaurants, retail stores, apartment complexes, and more. We also provide 40-year warranties and free quotes, so you feel secure in your product.
Our operations are in Tomball. But we install roofs all over Houston from Spring to Cypress, Katy, The Woodlands, and Sugar Land. To get started where you are with your Houston TX metal roofing contractors near me, call (281) 987-9000 or email our office at info@allstarroofsystems.com.
Houston Fun Facts
We are home to 4 professional sports teams: the Rockets play basketball, the Astros play baseball, the Texans play football, and the Dynamos play soccer.
Our namesake is General and President Sam Houston.
Houston was briefly the capital of the Republic of Texas, from 1837 to 1839.
We are the 4th most populated city in the country.
For more on our city of Houston, visit https://www.houstontx.gov/