All-Star Roof Systems is making use of their fifty years of expertise toward their Sugar Land TX metal roof installation service. Whether you are looking for a new roof for your home, roof repairs and installation, a replacement, an add on to your shingles, or make the switch, you should come to Houston Texas' leading and premier metal roof contractors. Sugar Land TX, Spring, The Woodlands, Cypress, Katy, and Tomball all enjoy All-Star's commercial and residential metal roofing. We have everything, aluminum, standing seam, steel, and even composition and asphalt shingle roofs.

A Little About All-Star
With confidence, we encourage you to give Classic Metal Roof Systems a call. Ask them to recommend who they think is the best to install their product.
Their parent company, Isaiah Industries, certified us as their exclusive independent dealers and installers of their Country Manor shake aluminum roofing. In 2017, they also gave us a distinction award for our customer service, which brought us national recognition.
The roofing contractors of All-Star are certified through CertainTeed ShingleMaster. As Master Shingle Applicators, they had to go through an SM credential course. With this, they can offer you a SureStart PLUS warranty on your Integrity Roof System.
Our workers have integrity and pride in their labor and their customer service. You will not find better metal roof contractors.
Why Metal Roofs?
More people see the numerous advantages the high-quality materials, metal roofs have. They are one of the fastest-growing trends in home improvement right now.
Beauty
Metal roofs offer far more choice in styles than their counterparts. And the majority of homeowners associations approve of them. So, it gives you the option to add some of your personality to your home's exterior. We have an extended color chart and many styles for you to pick from. You can have a rustic and retro roof or a practical and industrial one. All of it is up to you.
Durability
Probably the most substantial pull to a metal roof is their long life. You can find roofs of ours all over Houston installed over forty years ago. Such durability is practically unheard of in the industry. On top of that, aluminum and steel's lower weight in comparison to asphalt and composition puts less strain on your home. So, they extend the lifespan of your home too.
Metal roofing is both fire and wind-resistant. The wind resistance is vital in Houston and Sugar Land when hurricane season rolls around to avoid storm damage. Also, our roofs have their PVDF powder coatings. These protect them from chalk and fading, but we also have our 30-year warranties against chalk and fading as well.
Some myths are floating around surrounding metal roofs. First of all, they do not attract lightning. Studies show they are no more likely than asphalt or composition roofs. Secondly, their blocking of cell coverage is negligible. Unless you already have trouble in your home, this should not be a problem. We have never received a complaint surrounding this issue.
Environmentally Friendly
Metal roofs are far greener as well. Asphalt and composition roofs are petroleum-based, deteriorate fast, and emit hydrocarbons as they do. Meanwhile, metal roofs have virtually no decomposition or outgassing.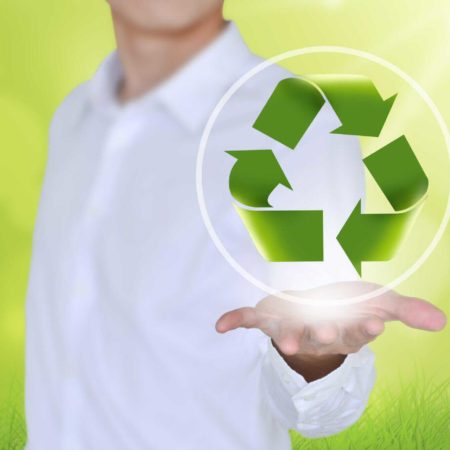 All-Star's metal roofing is of 95% recycled materials and is 100% recyclable. Metal's indefinite lifetime cuts down on landfill, disposal, and waste costs. It also has incredibly low embodied energies. Aluminum even has one of the lowest embodied energies and carbon footprints.
Economically Friendly
The ways metal helps the environment can also help your bank account. Aluminum and steel's durability means you do not have to spend on repair and replacement costs. Even though asphalt and composition roofs are cheaper in their immediate costs, you end up having to replace them two to four times as much. Plus, 60% of the price behind your roof will get added to the value of your home, becoming a part of the investment.
The energy efficiency that metal roofs provide economic benefits as well as environmental. Estimates claim that they reduce costs by over 20%. Their Kynar 500 and Hylar 500 hi-R coating reflect the sun's rays, cooling your attic by 34% and easing the workload on your AC. For a Houston summer, this is essential.
Although the standard roofing overlaps with short-lived sealants, for optimal weather coverage, aluminum uses thick, interlocking seams. Resistance is critical for any roofing environment, and our aluminum makes this easy.
We have several products for you to choose from: Classic's Country Manor shake aluminum, Rustic Aluminum Shingles, and Oxford Aluminum Shingles. Country Manor gives the aesthetic beauty of real wood without the need to treat with expensive chemicals. Our Rustic Aluminum Shingles provide the longevity of metal with a vintage look. And our Oxford Shingles remain the most optimized and reliable option, long-lasting, in a variety of colors and styles.
Do not forget, though. We also work with other types of metal roofing material: steel and standing seam metal roofs, as well as composition roofs.
Sugar Land TX Metal Roof Installation
The Better Business Bureau rewarded us with an A+ rating. And Classic Roofing Systems made us their Preferred Contractor. They are giving you a guarantee that our service is the best you will find in the business. Ron Chappelow founded the company in 1965, so for over 50 years, we have served as the Houston and Sugar Land premier metal roof provider.
Since 1965, we specialize in metal roofing, but we are flexible for our clients. We provide aluminum, steel, and standing seam, but also composition and asphalt tiles. Our five decades of experience has seen us providing metal roofing for residential homes, commercial and industrial buildings, churches, apartment complexes, retail stores, restaurants, and more. We also have our 40-year warranties, so you feel secure in your roof.
You can find our office and operations on Kuykendahl in Tomball, TX, but we serve all the Greater Houston area. So, if you need Sugar Land TX metal roof installation for your home or business, then call (281) 987-9000 or email us at info@allstarroofsystems.com to contact us.
Sugar Land Fun Facts
Sugar Land used the 3D projection technology from the 2010 Vancouver Olympic Games in our 2009 New Year's Eve celebration.
Our fossil collection in the Natural Science Sugar Land is ranked in the top five in the nation.
We appear in Steven Spielberg's 1974 The Sugarland Express. The Beauford H. Jester prison prerelease center is in the first scene.