All-Star Roof Systems is providing their Katy TX metal roof installation services. Whether you need a new roof, roof repairs, a roof replaced, or want to make the switch, we have you covered. We have served residential and commercial roofing in the Greater Houston area for the past 50 years. In addition, we provide roofs in many types of materials: aluminum, steel, standing seam, and composition asphalt shingles.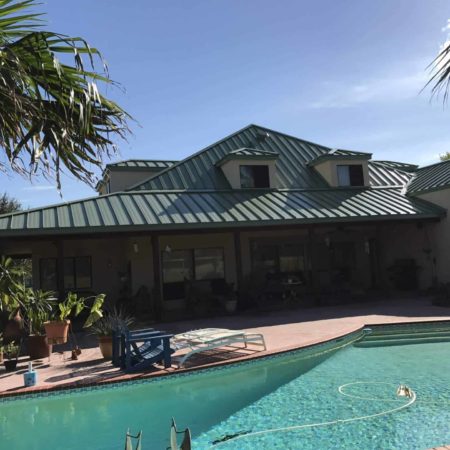 A Little About All-Star Roof Systems
With conviction, we want to encourage you to contact Classic Metal Roof Systems. We suggest asking them who they think are the best in the business for installing their product.
Their parent company, Isaiah Industries, gave us a distinction award for our excellent customer service in 2016 that garnered us national recognition. Before that, in 2014, they made us their certified and exclusive independent dealer and installer of their Country Manor roofing.
The All-Star Roofing contractor team has credentials through CertainTeed ShingleMaster. After going through an SM certification course, they can call themselves Master Shingle Applicators. As such, they can offer you ta SureStart PLUS warranty with your Integrity Roof.
Our work ethic and integrity are something we take great pride in. We can assure you that our roofing business is the best hands to put your roofing needs in.
Why Metal Roofs?
More home and business owners see the benefits metal roofing has over the alternatives.
Beauty
Installing a metal roof on your home gives you far more variety in your choices. Most homeowners' associations approve of them, so you can leave the exterior of your home personalized. All-Star has an extensive color chart and several styles for you to pick from. You can have anything from a ranch-style roof to an industrial, utilitarian one.
Durability
We think the most significant to metal roofs, at least for most, is their long lifespans. You can find roofs in Houston installed by All-Star contractors that are over 40 years old. This durability is virtually unheard of in the roofing industry. Plus, metal roofing's low weight puts less stress on your home than asphalt roofs, extending the lifetime of your house too.
Additionally, metal roofs are wind, hail, and fire-resistant. Their wind resistance is essentials in Katy TX and Houston for when hurricane season rolls around. A PVDF powder coating protects our roofs from chalk and fading, but, on top of that, we have 30-year warranties specifically for fade and chalk.
Several common misconceptions are floating around. Firstly, studies show lightning is no more likely to strike a metal roof than a traditional one. With a metal roof, rain is no noisier. Your roof has insulation and noise reduction. Additionally, you should not expect your roof to rust, either. Ours have finishes that prevent that for the lifetime of the roof. Also, the blockage of cell signal is negligible. We have never had a complaint about either of these.
Green
Metal roofing is much better for the environment than asphalt shingle and composition roofs. They deteriorate fast, emit hydrocarbons, and are petroleum-based, while metal has practically no outgassing or decomposition.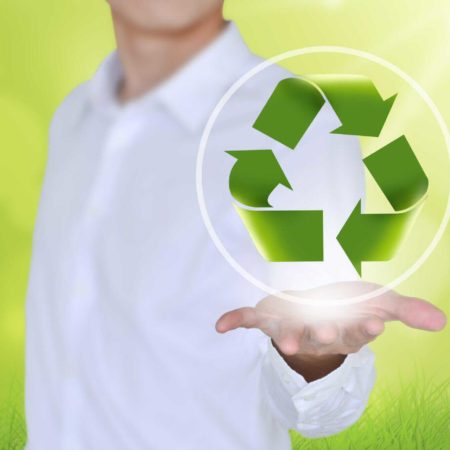 Our roofing comes from 95% recycled material, and it itself is 100% recyclable. Metal's long lifespan prevents disposal, waste, landfill, and their costs. Metal material has very low embodied energies and carbon footprints. Actually, aluminum has one of the lowest in all material science.
Economical
In the same way your metal roof is good for the environment, it is also a boon for your wallet. Because of metal's long life, you do not have to pay for maintenance, repairs, or replacements. Although asphalt and composition roofing is cheaper in the short term, you have to replace them two to four times as often. More than that, 60% of the initial price of your metal roof gets added to the value of your home.
The energy efficiency that helps the environment goes towards its economic efficiency too. A metal roof can reduce your bill by 20%. The Kynar 500 or Hylar 500 hi-R coating protects your roof from the sun's radiation. With this, your attic stays 34% cooler, putting less of a workload on your AC. Such energy savings go a long way in a place like Houston.
Our aluminum makes weather and environment resistance easy. They utilize thick, interlocking seams, as opposed to standard roofing's short-lived sealants.
All-Star Roof Systems offers a few aluminum products for you to pick from. Classic's Country Manor aluminum shake gives the appearance of real wood with the advantages of metal and without the need for expensive treatments. Rustic Aluminum Shingles can give you a classic, retro aesthetic with increased longevity. The Oxford Shingles are definitely our most optimized and reliable product that comes in many different styles and colors and protection.
Make sure to consider our other excellent products. Steel Roofs are an excellent option for even further durability, and standing seam metal roofing protects against weather conditions like hurricanes. For any clients that want it, we install composition and asphalt roofs.
Katy TX Metal Roof Installation
The Better Business Bureau gave us an A+ rating. And our biggest roofing provider, Classic Roof Systems, made us their Preferred Contractor. Both guarantee you that when you come to us, you receive the highest-quality roofing material product, customer service, and best roofing service. In 1965, Ron Chappelow founded the roofing company, and, ever since, we have served roofs in Katy TX.
Since our founding, our specialty has been metal roofing, but we provide all types of material. We install aluminum shake, steel, standing seam, r-panel, and thermoplastic olefin systems. In our five decades of experience, we have worked installing roofing systems for residential roofing, apartment complexes, restaurants, retail stores, churches, and more. We provide 40-year warranties, so our customers can feel satisfied with their product, and we also give free estimates.
You can find the All-Star office and operations on Kuykendall in Tomball. But we serve all of Houston: Cypress, Spring, Sugar Land, The Woodlands, and Katy TX metal roof installation. You can reach us by calling (281) 987-9000 or emailing us at info@allstarroofsystems.com for your Katy TX metal roof installation.
Katy Fun Facts
Including Heritage and Mary Jo Peckham Parks, Katy has ten parks.
The first Katy Rice Harvest Festival took place in 1981.
Hundreds of geese migrate through Katy TX every year. Check them out at Mary Jo Peckham.
There are several preserved historical buildings you can tour that survived the 1900 hurricane.
Katy's name comes from the "K-T Railroad."
Find more about Katy here: http://cityofkaty.com