Have Roofing Questions?
Find the Answers in our Roofing FAQ
Houston Roofing Contractors FAQ
Considering a new roof can be a daunting task because it's a considerable home improvement investment. Many homeowners aren't too familiar with the process, the latest roofing shingles or even how to choose a roofer. There are many Houston roofing contractors so it is important that you select a Houston roofing contractor recommended by the roofing manufacturer.
There's a lot more to roofing your home than we can cover below, but these are the roofing questions we're asked most frequently. We encourage homeowners to ask us about their roof questions so give us a call and let us help.
In addition to this page, we are pleased to present Metal Roofing 101 by Todd Miller, President Classic Metal Roofing Systems. In these videos, Todd shares valuable information and experience about metal roofing systems.
How do I know I need a new roof?
The Texas sun, wind and poor roof deck ventilation can be rough on Houston area roofs causing the composition roof's lifespan to diminish to 10-15 years.
Although the shingles we use today have lifetime warranties, Houston Roofing Contractors didn't have those a decade ago. We tell customers that after 12 years they should be watching for these warning signs:
Curling shingles
Loss of the asphalt granulation (looks like bald spots)
Any evidence of leaking on your ceilings
Cracked or discolored interior drywall
Decaying shingles
Missing shingles
Visible cracks
Wind damage
Broken or damaged shingles
Missing or rusted flashing
If a residential rook is over 15 years old, we recommend you call us out for a look. Sometimes damage is not visible to the untrained eye on the ground. Catching problems early can help you avoid expensive interior repairs in the future.
If I see any of those warning signs does that mean total roof replacement?
This depends on whether your roof is past it's prime and on how well the roof was installed. Damaged shingles can often be replaced without replacing the entire roof. If your roof shingles are old and decaying then it's usually economically smarter to replace the entire roof.
If I think I may have hail or wind damage what should I do?
If you suspect your roof is damaged or any of you neighbors find damage to their roofs, you should call All Star Roof Systems and ask for a free inspection. If we find any damage we will prepare an estimate and contact your insurance company. We will meet with your insurance adjuster to go over the roof together. This insures that you have a roofing expert working as an advocate on your behalf. This is important to insure you get a thorough inspection and full compensation. Insurance companies prefer to pay out no more than they have to. Furthermore, insurance adjusters are not necessarily roofing experts. In any case, they work on behalf of the insurance company which means they are not your advocate.
We have also found that if you have your insurance company send an adjuster out before contacting us, the adjuster will sometimes recommend a roofing company that is either the cheapest or one that they have a relationship with. Neither of those cases are necessarily in your best interest. In addition, not all Houston roofing contractors are recommended by the roofing manufacturer like All Star Roof Systems.
If you do it yourself, getting roof damage covered by your insurance company can be a tedious and lengthy process. Allowing All Star Roof Systems to deal with your insurance company makes the situation easier on you and speeds up the process. We have extensive experience in providing roof estimates for insurance claims and helping clients navigate the process of getting their roof repair or replacement covered by their insurance company.
How much does a new roof cost?
There are several key factors that determine the cost of your new roof. They include:
The brand, type and grade of roofing shingle you select
The square footage of your roof
The shape and slope of your roof
The quality and professionalism of the roofing contractor
Don't choose a roofing contractor on cost alone. Price is an important factor but not the only factor you should consider. Quality roofing materials and contractor workmanship have value. Hiring the cheapest roofing contractor could cost more in the long run when you consider the cost to repair sub-par roofing and the damage it causes.
You should get an estimate for an accurate idea. All Star Roof System's estimates are convenient, fair, no obligation and your don't have to be home.
Will a metal roof affect cell phone reception inside of my home?
Chances are that you currently use your cell phone in metal roofed buildings on a regular basis. Think of the restaurants where you eat, the stores in which you shop, your bank, your church, etc. Many of those buildings have metal roofs or metal decks beneath flat roofs. Over the years and tens of thousands of roofs, we have had no more than five people tell us that their metal roof did seem to affect their cell phone reception. If you currently have very, very weak or spotty cell phone reception inside of your home, a metal roof may be the "straw that breaks the camel's back." Adding a cell phone signal booster in your house would have been helpful before the metal roof and certainly would be helpful after your metal roof is installed. However, if you have fair to excellent cell phone reception now, the metal roof should not have any noticeable effect.
Will I have to replace my gutters and downspouts at the same time?
If your gutter and downspouts are in good shape, All Star Roof Systems craftsmen will work around them. To avoid damaging them we don't remove them and reinstall them once your new roof is complete. If your gutters are in relatively good shape but need minor repair we can take care of the repairs for you.
If you need new gutters and downspouts we can provide that service as well. All Star Roof Systems is a full-service roofing contractor. In most cases, our advice is to use a heavy duty gutter such as a 6" K-Style gutter produced from .032" aluminum. Additionally, we advise hanging the gutters as high as possible, with appropriate pitch for drainage. In order to avoid interference with the roof system, gutters should be installed using fascia-mounted brackets. If necessary, the roof system drip edge can be notched to allow for the brackets. The drip edge should always direct water into the gutter. Many of the gutter protection and cover systems can also be used with metal roofs though our preference is for leaf control systems that sit inside of the gutter and, again, do not interfere with the roof system.
How long will it take to install my new roof?
Of course there are variables that affect all roofing projects such as weather. In most cases, All Star Roof Systems is completely finished with you new roof, from removing the old roof to clean up, in one to four days for composition roofs and a week or more for metal installations.
There are three crews involved – roof removal, roof installation and gutters. All Star Roof Systems superintendents schedule, oversee and coordinate everything from delivery of materials to required inspections. It takes a lot of coordination and All Star Roof Systems are pros.
How I do I know if I have hail damage to my roof? Can I tell from the ground?
If you've had hail in your area, to determine if the shingles have been damaged a close inspection of the shingles has to be made from the roof. Usually you cannot tell from the ground. Don't hesitate to contact All Star Roof Systems for a free inspection. I'ts quick, easy and no obligation.
The heavily-textured beauty of our metal shingle roofing systems adds strength and prepares them to take whatever Mother Nature dishes out. Our warranty provides specific hail protection including protection against finish damage and leaking due to hail. Additionally, unlike most other roofing materials, metal does not lose impact resistance with age – this is a real bonus over other products which become more susceptible to damage with each passing year. Because of our Class IV UL 2218 Impact Resistance Rating, you might even be eligible for a discount on your homeowner's insurance. In the event of an especially severe storm, if an indentation does occur, it can often be repaired easily and invisibly by capping over the damaged shingle panel with a new panel.
What will happen to a metal roof in a lightning storm?
Lightning occurs from the highest object in an area, regardless of the material from which it is made. Metal roofing does not create nor attract lightning and poses no additional lightning risk to the structures it protects. Refer to this document published by the Metal Construction Association for more information on this subject.
Because metal roofing is both and electrical conductor and a noncombustible material, the risks associated with its use and behavior during a lightning even make it the most desirable construction available.
When it rains, will it sound loud on the roof?
The deep-textured folds in our metal shingle products avoid the 'pinging' sound you might expect from rain hitting a flatter metal roof. As a result, for normal construction methods, metal roofing does not create any objectionable noise during rainstorms. Attic airspace and ventilation play a role in sound absorption as well. For the rare instance where a home's construction may make noise a potential concern, we offer optional foam inserts for use behind our metal shingles for additional sound deadening.
Will dirt collect on a metal roof?
The PVDF coatings used on quality metal roofs consist of a very tight molecular bond that encourages dirt to wash off of the roof. In most environmental conditions, these roofs stay very clean over the long term. However, while these coatings will not support the biological growth that leads to dark streaks and stains on granular surface and shingle roofs, there are certain environmental conditions which can cause dirt to collect on the roof. The worst situations are in areas with surrounding trees, and this is made worse by trees that lose sap which can stick to the roof and then hold dirt or even support biological growth over time. Additionally, heavy pollen or airborne fungus can land on a roof and stick there. Areas prone to heavy and frequent dew (such as waterfront or near-waterfront properties) can also exacerbate this issue by creating a sticky or gummy coating on the roof. We always tell folks to imagine letting your car sit out in the area of your roof and not washing it. The results on it, over time, will be similar to what will happen on your roof. In some cases, folks like this because it helps the roof to take on a more "woodsy" or "natural" appearance. The resulting grime on the roof, while it can be cleaned by scrubbing or light power washing, will not normally be something that damages the integrity of the roof system or its finish.
Can we walk on our metal roof?
Our high-strength metals, combined with deep texturing, don't lose their strength over time, making our roofs just as resistant to foot traffic and even hail when they are many years old as they are when they are new. Your product representative will be able to give you instructions on how to safely walk on your roof. Optional foam inserts are available for use with our shingle products in areas where protection against heavy foot traffic is desired. It is also important to note that the random texture of our metal shingles will mask any minor indentations which may occur.
Can I do roofing work myself?
Roofing work is generally not a DIY project. Professional Houston roofing contractors are trained and benefit from years of experience to safely & effectively repair or replace your roof. An untrained homeowner can actually harm a roof with improper roofing techniques and could even harm themselves if the right tools & safety equipment are not used.
Simple maintenance tasks like inspecting a roof during the spring to look for broken or crack shingles & cleaning out gutters filled with debris are suitable for most homeowners but should still be done with care. Most DIY roofing projects end in additional costs & headaches for the homeowner, so they are best left to trained & experienced professionals. There are many Houston roofing contractors so be sure you select one that is recommended by the roofing manufacturer.
There are so many roofing companies. How do I get to a short list?
Yes, there are many companies that do roofing. We hope that you will contact All Star Roof Systems first, but to be fair consider these tips when you start shopping contractors:
Don't talk to "storm chasers". These are the guys that come to you door when there has been a major hail storm or hurricane.
You want a company that will be around if you have a warranty issue in a few years. While not always deal-breakers, you should beware the warning signs:

Contractors that work out of their truck and have no established business office
Contractors that don't have a website
Contractors that use yahoo or gmail email addresses
Contractors with less than three years in business

You should give more weight to contractors well-established in your area
Check the Better Business Bureau for complaints and years in business
Consider customer reviews from sources such as Google and Yelp.
Once you have a short list of qualified contractors you can check references and ask to see example of their work in your area.
If our Roofing FAQ did not answer your roofing questions, please contact us. We would be glad to answer your questions and to address any concerns you may have.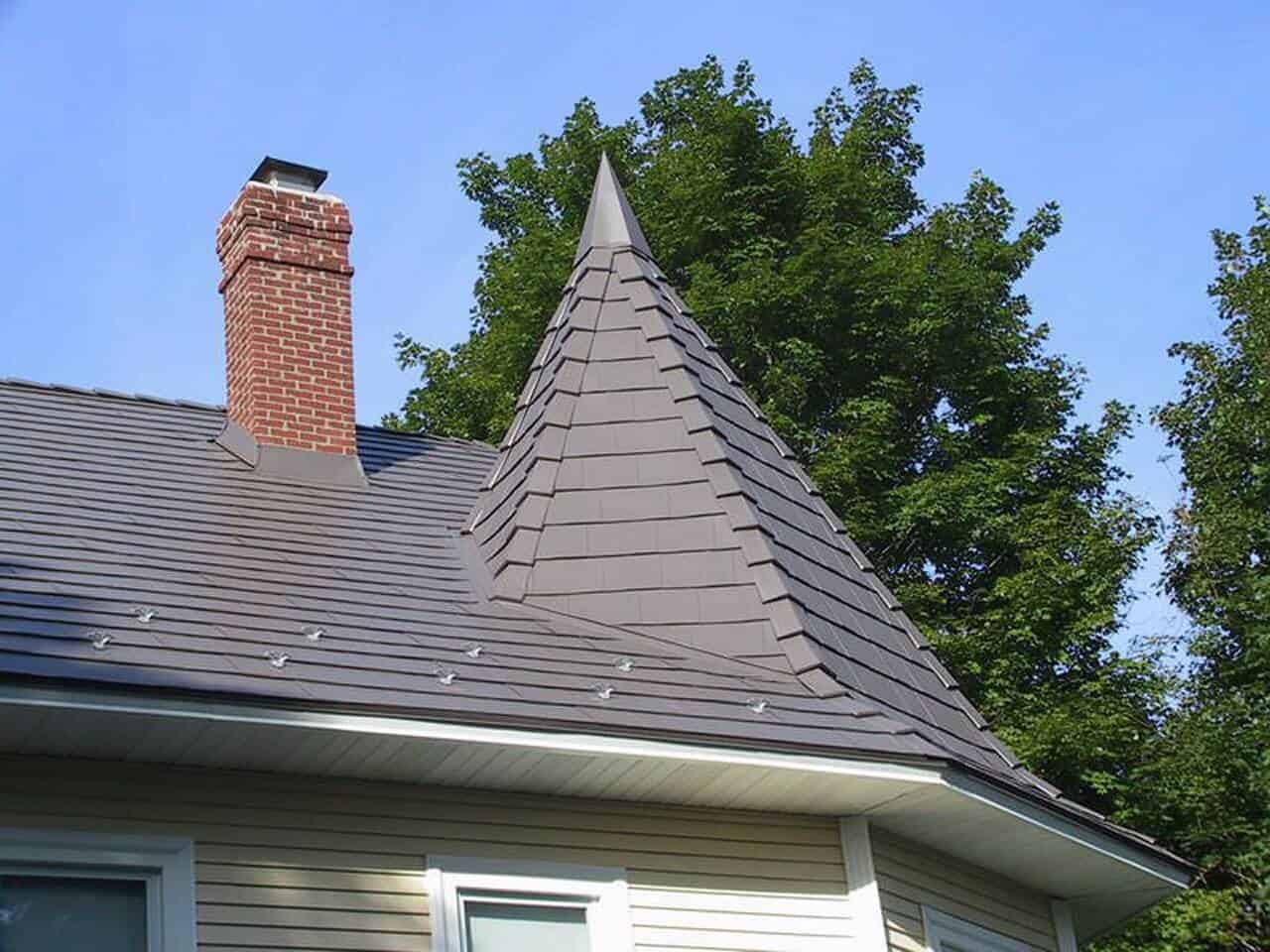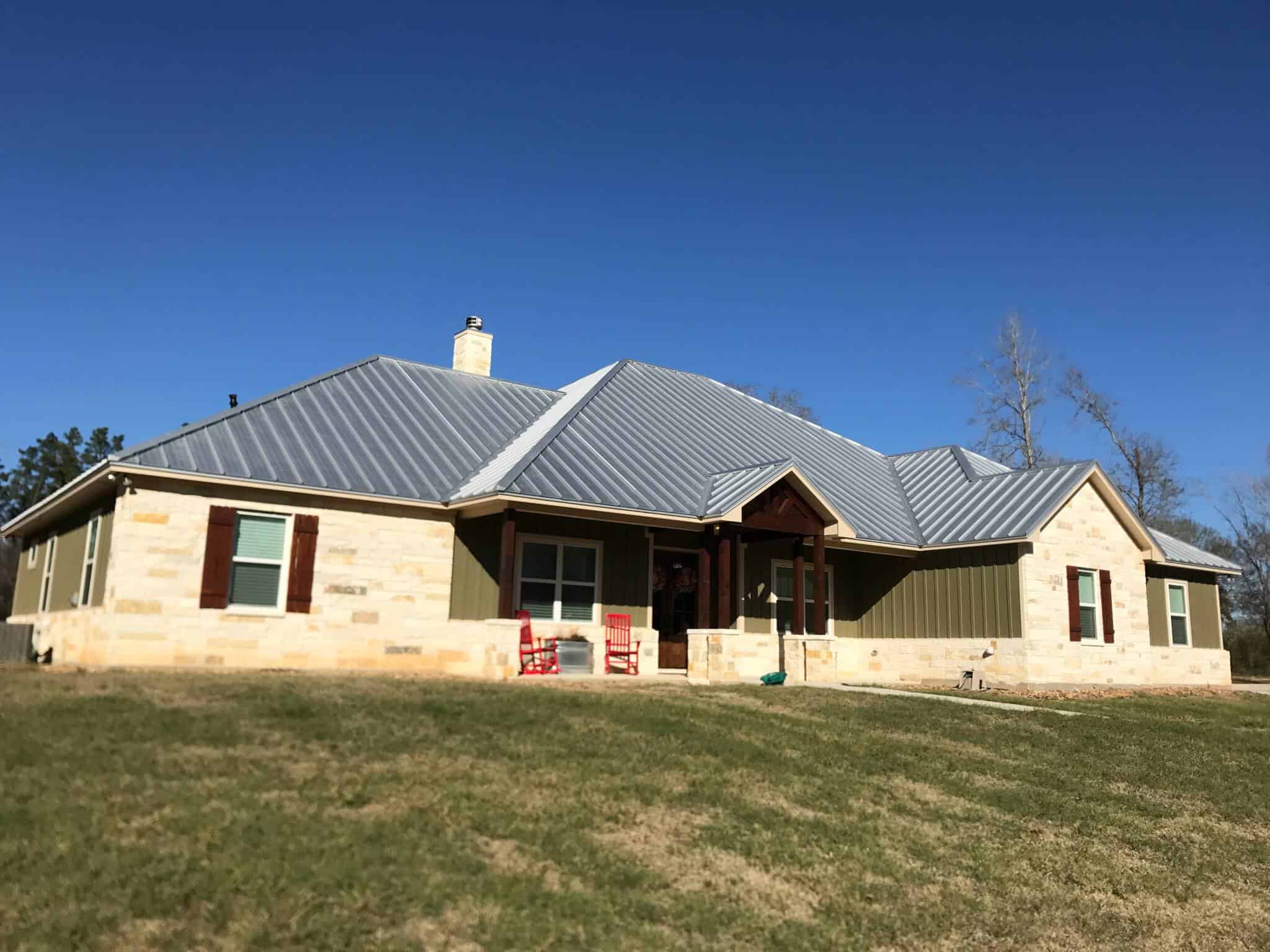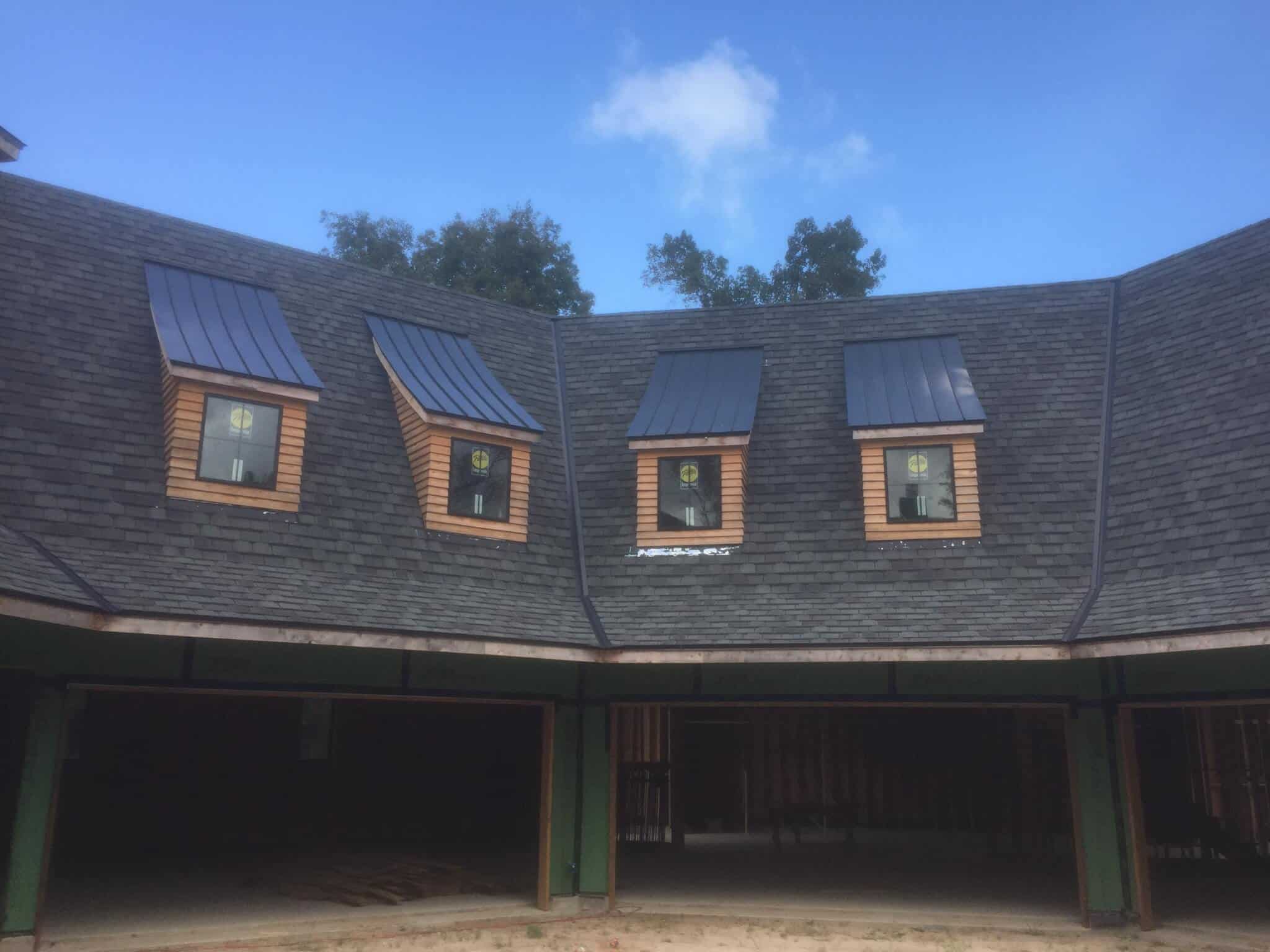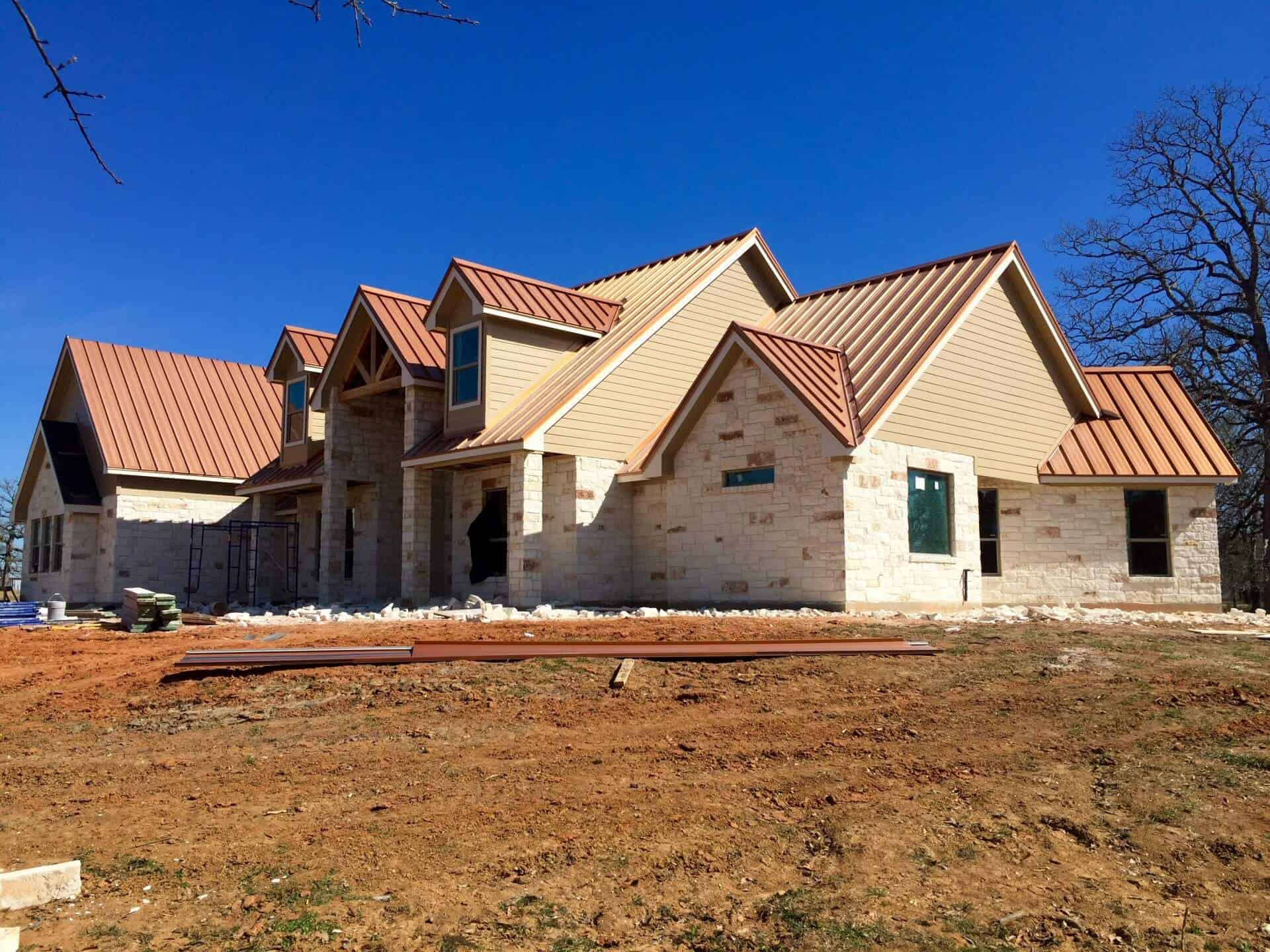 Would You Like to Learn More?
If you would like to learn more or to discuss your project just give us a shout to get started. There is no obligation.
All Star Roof Systems ////////
5425 FM 2920 Spring, Texas 77388
Phone (281) 987-9000
Fax (281) 350-0707