Steel Standing Seam Metal Roofs
When considering investing in a standing seam roof, there are important factors that determine the quality and integrity of the product. Comparing apples to apples is often overlooked. For instance, some companies will use inferior products as a technique to underbid the competition and not inform the customer of the differences.
All Star Roof Systems uses 24 gauge steel panels as opposed to 26 gauge. Many roofing companies will also roll their own panels in order to save on material costs. Why would this compromise the integrity of the product? Well, the machine being used has to be calibrated routinely. All Star has the manufacturer roll each panel to ensure quality control and warranty control. If other companies roll panels on site, you cannot be sure of the calibration let alone the affect of pulling that machine around Houston roads to get to the job site.
Another technique used by other companies is to use a standing seam mimic. Lap panels are not true standing seam products. They are fastened through the panel itself. It has no actual clips to hold the panel in place. This system causes a stifling of natural expansion and contraction and can also cause contortion of panels and pulling of fasteners. We install clips which allow for natural expansion and contraction of panels on the roof.
Warranties are also a part of the decision process. All Star has always puts lifetime workmanship warranty on our standing seam roofs.
Lastly, we use a product that has an adhesive in each seam that bonds with the panels it overlaps to ensure water tightness. Many of the self rolling companies do not have this capability. We hope that if you're in the market for a standing seam roof, you take into consideration all the options that are available and make an educated decision.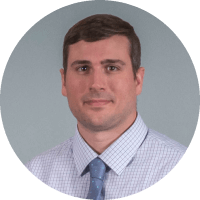 All Star Roof Systems, Inc.