Metal Roofing Substrates and Coatings
Substrates and Coatings
Metal Roofing Substrates and Coatings for Roof Performance – When you get into the market for a metal roof, there are a few things you need to take into consideration for the long-term life and performance of your roof. These include the variety of substrates and coatings that are available to you. These are crucial, and the wrong selection could result in a poor roofing experience.
Substrates
Galvanized and Galvalume are the most popular steel substrates that are used in the roofing industry. Galvanized is coated with zinc, while Galvalume is coated with an alloy of zinc that also contains aluminum. With that being said, they are both a great substrate to use with any metal panels.
When using Galvanized substrates, the larger amount of zinc coating, the better protection against any types of corrosion. Two of the most commonly used are G100 and G60. These relate to the total zinc contained on each side of the panels. G100 contains one ounce of zinc for every square foot of panel. However, G60 contains 0.6 ounces of zinc per square foot. It's important to consider that the G100 option contains 66% more zinc than the G60 option. This protection will have a direct correlation to the panel's longevity and long-term aesthetics.
For most uses, Galvalume will offer the best solution for any long-term projects. Plus, it's superior performance has been proven time and time again. With over four decades of testing, and Galvalume continuing to outperform Galvanized panels, steel mills warranty it against rupture, perforation, and failure due to corrosion.
Coatings
While what substrate is very important, the coating system is equally as important. This is due to the panel being exposed to environmental elements over the lifespan of the panel. These environmental conditions can break down the coating and cause the panels to fade and chalk. This fading and chalking are not pleasing to the eyes, and the degree of this is directly related to the coating system used.
Polyester, Kynar 500 (PVDF), and Silicone Modified Polyester (SMP) are the most popular coatings for metal panels. Of these three, the Kynar 500 (PVDF) coatings provide the best protection against any and all fading or chalking, and it is the most proven to provide long-term performance.
Kynar 500 (PVDF) coatings are the best choice for long service life, chalk resistance, and color retention. Selecting this option means a longer lasting "new" appearance for the years to come, unlike Silicone Modified Polyester (SMP) coatings which can start to degrade and look aged after only a few years.
rm which is approaching.
If you're looking for a metal roofer in Houston, Texas then give us a call at (281) 987-9000.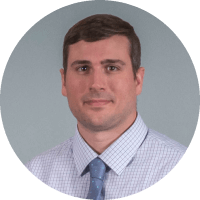 All Star Roof Systems, Inc.