5 Tips on How to Choose a Houston Metal Roofing Company
There are many different types of metal roofs that a metal Roofing company can install on your home. These types of metal roofs will have varying resale values when you go to put your house on the market. Also, some of these roofs will last longer than others, some will be more expensive, and some will be more environment-friendly. In today's age, it is extremely important that you compare the various types of roofing materials, so that you can make an informed pick. Roofing is an expensive thing to purchase for home, but it is extremely important. If you want to make sure that you make the right decision the first time around so that complications or problems do not arise, later on in your roof life. By making the right decision today, you can avoid hassles tomorrow. Keep the following in mind while looking for such a company
How to choose a Houston metal roofing company
1. Understand your requirements
You should know beforehand the type of work your roof may need. Unless you know that, you won't be able to choose the right contractor as different companies specialize in different kinds of roofing jobs.
2. Understand the kind of insurance coverage you may have
It is good to have an adequate insurance coverage for your roofing. If you have an insurance coverage and the metal roof needs repairing, you should look for a service experienced in handling insurance claims. Dealing with such metal roofing company saves you plenty of time, money and efforts.
3. Look for an experienced roofing company, specializing in the kind of material used for your roofing
Different kinds of roofing materials are in use these days. Next, you proceed with searching a company experienced and specializing in handling metal roofs to get efficient and timely results.
4. Company's portfolio
You should ask the prospective roofing company to show its portfolio. This is among the best ways of assessing if the roofing company is competent in delivering the kind of results you expect. It is not worth dealing with a local metal roofing company if it is unable to provide a proof of its past assignments. The portfolio should also contain feedback from past clients of the company
5. Doing your research
You can't rely just on the claims made by the company you may be inclined to deal with. You can make your own inquiries. Do not hesitate to talk to some of the references provided by the company and ask them to share their experiences with the company. Another good option would be to inquire from your friends or colleagues who might have hired one such company. If they report great services provided by the company, it will be safe to depend on their word and hire the same company.
When searching the Internet, you'll find that there are many companies in Houston providing metal roofing services. An important consideration for choosing the correct company is to make sure that it has a valid license for providing these services as per the norms prescribed by the concerned government agency. It is equally important to confirm that the contracting company has adequate insurance coverage to ensure that you are not held liable for any harm or injuries caused to its workers while performing their work on your roof. And finally, do check if the Houston metal roofing Company provides any warranty for the repairs carried by it.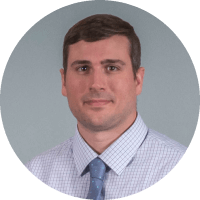 All Star Roof Systems, Inc.